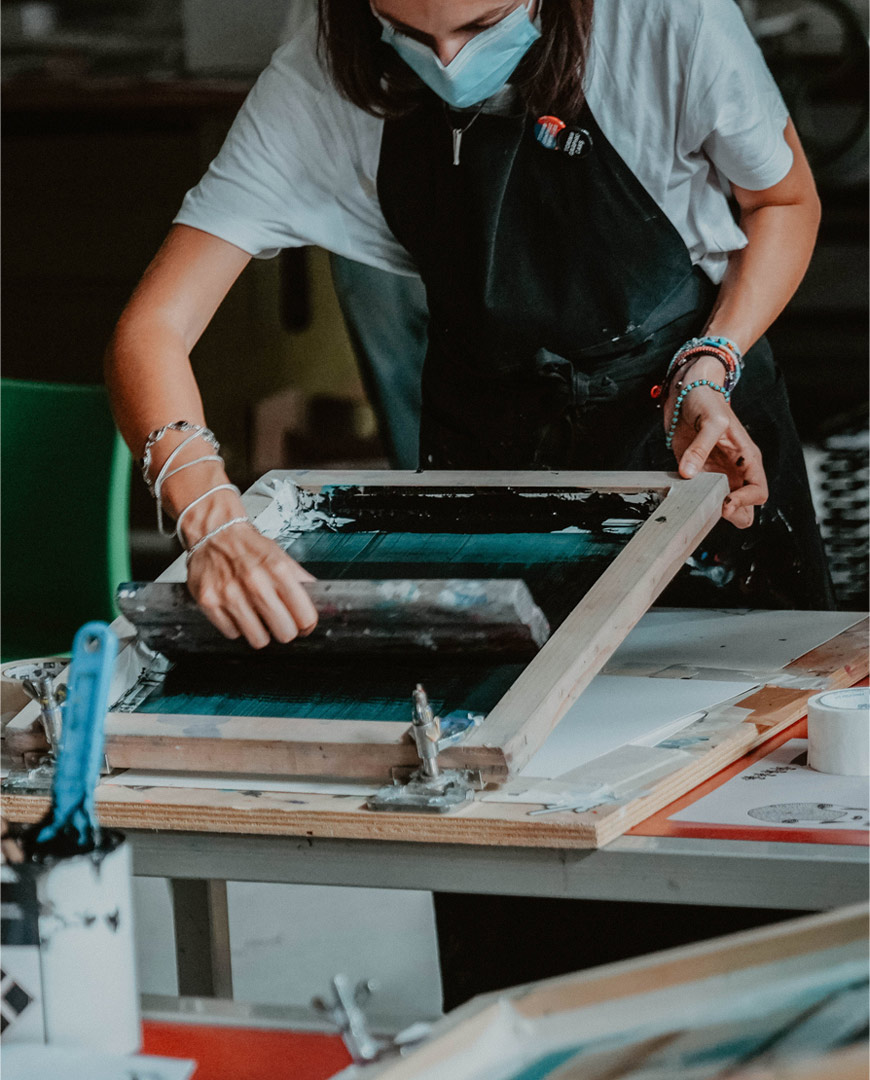 A reality created with the aim of making the know-how of the Graphic Days® project and the Print Club Torino laboratory available to third parties both public and private, offering cultural and social planning services, communication, CSR, activities for employees,… through a tailor made approach thanks to a dialogic process with the customer. 
Methodology
Design Thinking is at the center of our method: borrowing the concepts of systematic design, we identify the following phases for each product:
Analysis of the context: each of our projects begins with the study of the needs and objectives of the territory and of the client in order to best direct our know-how.

Co-design: in imagining initiatives, activities or products, we continuously dialogue with the stakeholders and the client to arrive at a shared approach.

Development: we take care of and carry out the activities independantly or through the collaboration with other persons.

Monitoring: we check the outcome of the project and the results achieved with comparisons made between the persons involved to consolidate a format or make future improvements.
The generative process of the activities consists of a series of steps: observation, research, dialogue, analysis, planning and co-planning, experimentation and final implementation. The programming is multidisciplinary, even in a bottom up mode, with ample space for participatory planning with the local community and the reference network, without ever neglecting to take into consideration international experiences.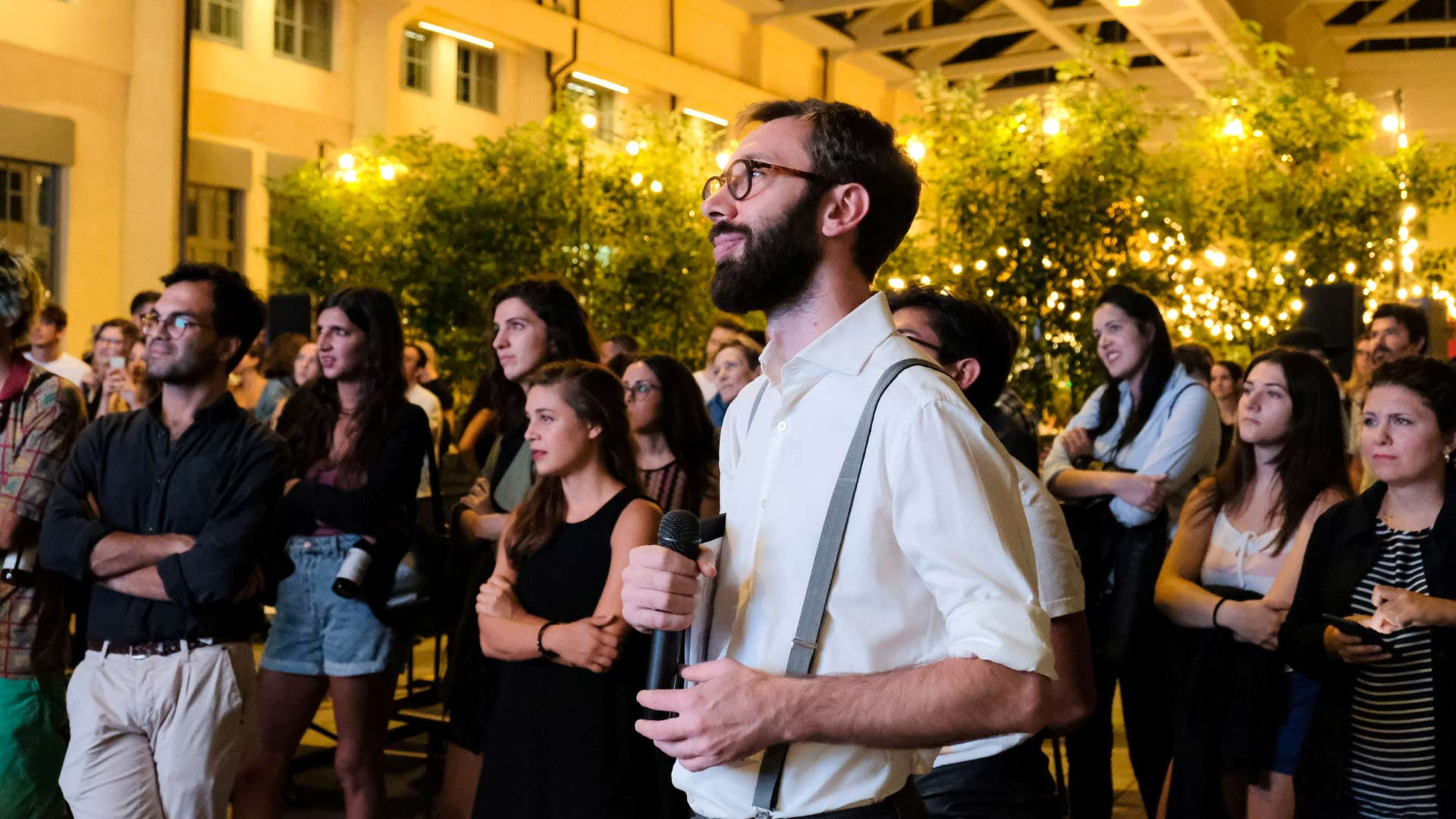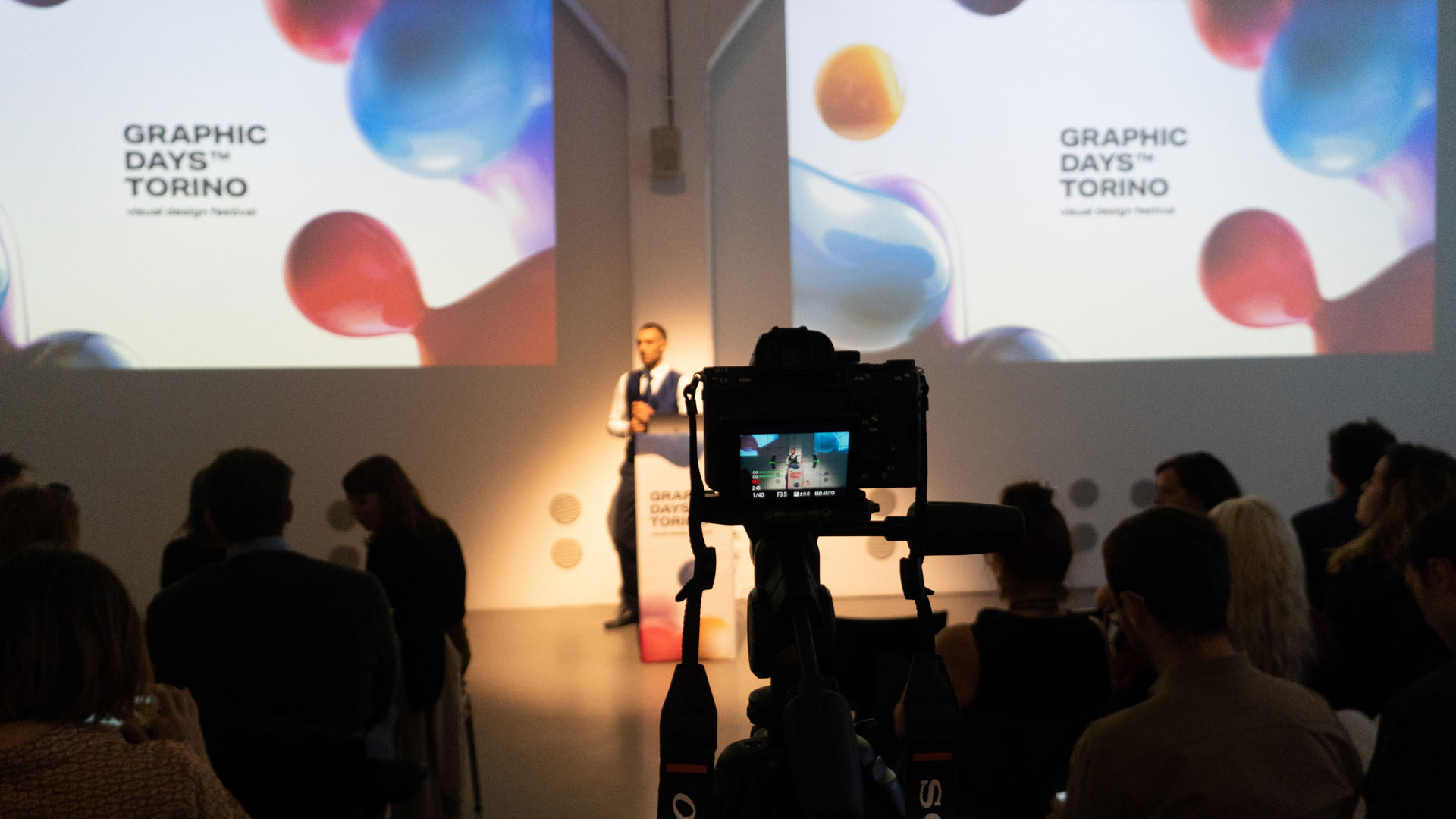 What we propose
Corporate welfare projects
We create cultural and social projects based on the needs of the company or institution with which we collaborate and we create ad hoc initiatives that already exist and have been tested.
Corporate Social Responsibility
We develop co-projects with the profit sector, supporting brands with initiatives that have repercussions on the territory.
What we propose
Awarness actions
We collaborate with a network of private stakeholders through technical sponsorships and economic sponsorships, placing the name or brand alongside our activities for professionals and for the general public.
Design
Thanks to our background as communicators and designers, we offer brand identity, strategic communication, visual communication and cultural design services. 
What have we have done
1. Graphic design of the social report for Assifero
2. Informal learning activity for Halogen at the Print Club Torino laboratory
3. Organization of the Design Thinking workshop for Assifero at the Print Club Torino laboratory
4. Customization of Punto Quadro products for Top-ix
5. Communication services and brand identity for Giardini Reali, Fringe Festival, Bike Pride and Museo Egizio