A selection of social design projects that stimulate debate and action on the main social issues, through the perspective and imagination of the little ones.
We mix design and people Vol.2
We mix design and people / Kids
23 settembre - 2 ottobre 2022
As Munari noted,
the society of the future is already among us and we can see it in children
. An exhibition dedicated to projects that address issues of collective interest such as inclusion, migration, accessibility, conflicts or environmental emergency, facing with the spontaneity, vulnerability, absence of preconceptions and curiosity of the little ones.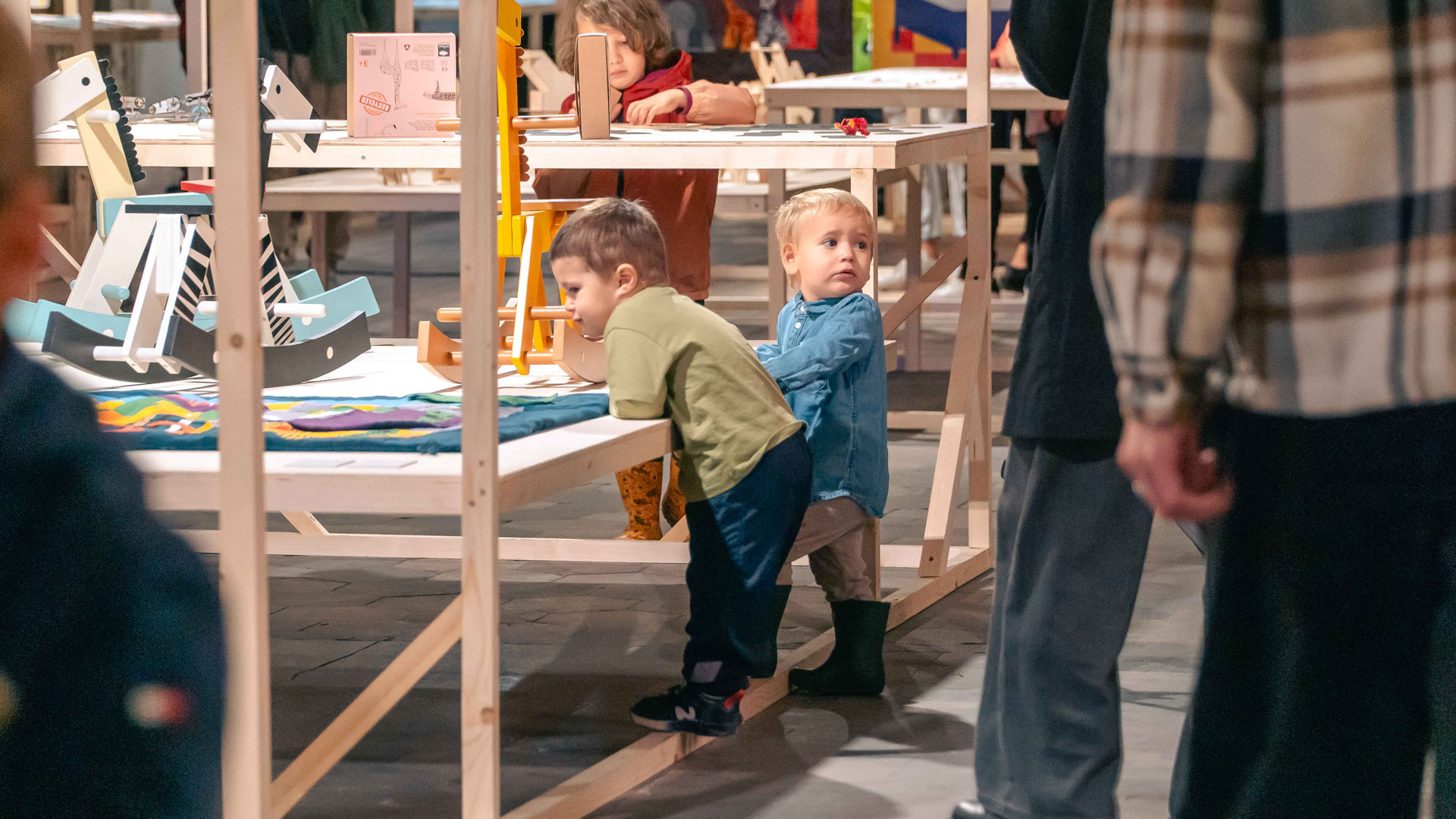 In comparison, very different projects by client, cultural background and output type, to express the potential of social design when it is specifically addressed to kids as well as when it just reflects their playful wisdom.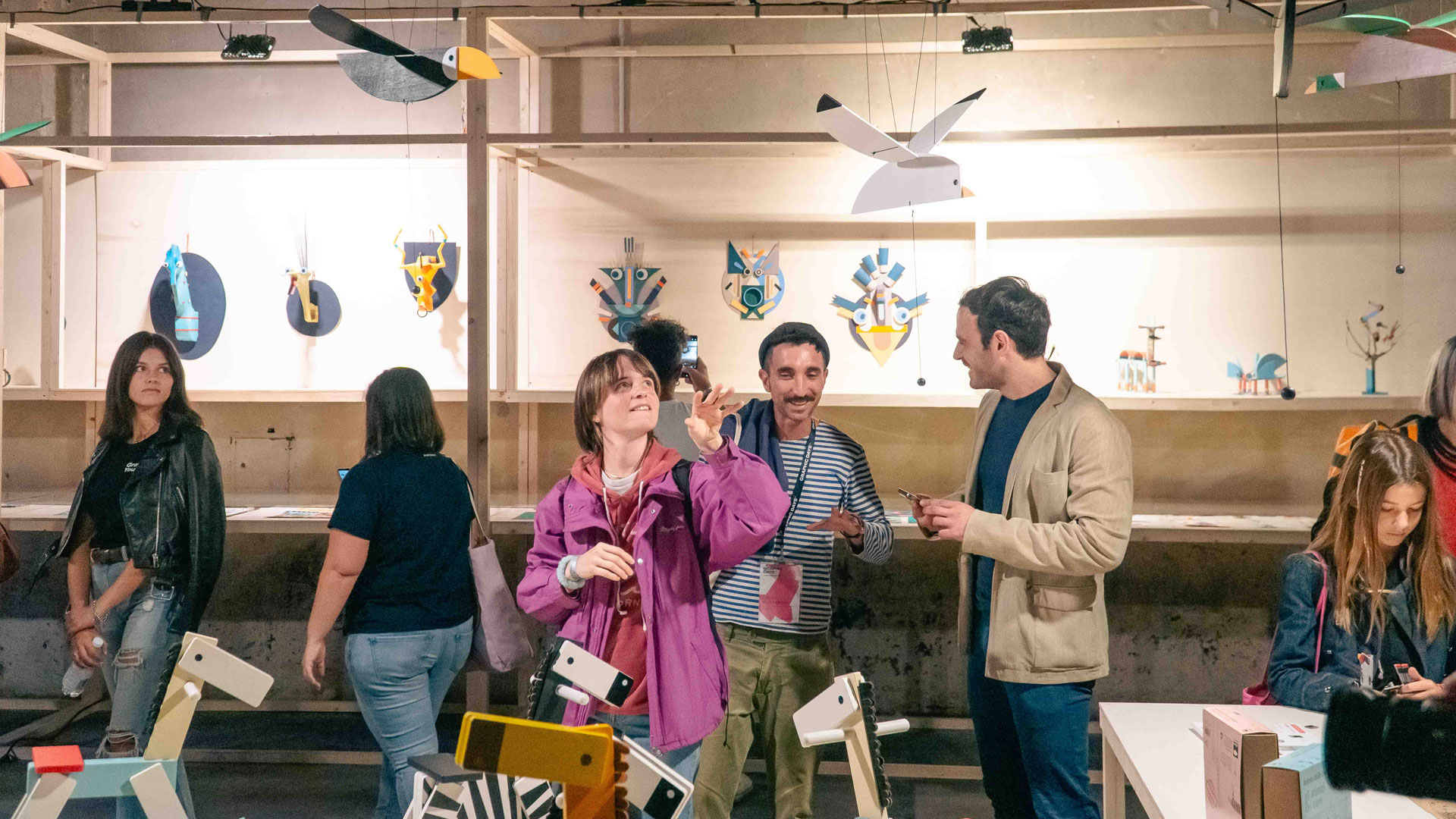 Un Telo Per Tog
is a collection of 6 colorful playmats with three-dimensional felt elements, developed to help children in psychomotor exploratory and rehabilitative paths. It has been designed for young patients affected by genetic syndromes and nerve lesions. Each carpet is dedicated to a specific natural scenario: the seabed, the sky, the forest of fairy tales, the domestic spaces, the contrast between seasons and the animals in the savannah. Every rug is paired with a short story, illustrated through a set of educational cards to guide the child in hand-eye coordination activities and object-finding.
The project is the result of the collaboration between the students of the course of tailoring of AFOL Fashion and the course of Illustration of Bauer, and the involvement of the Foundation TOG – "Together We Go".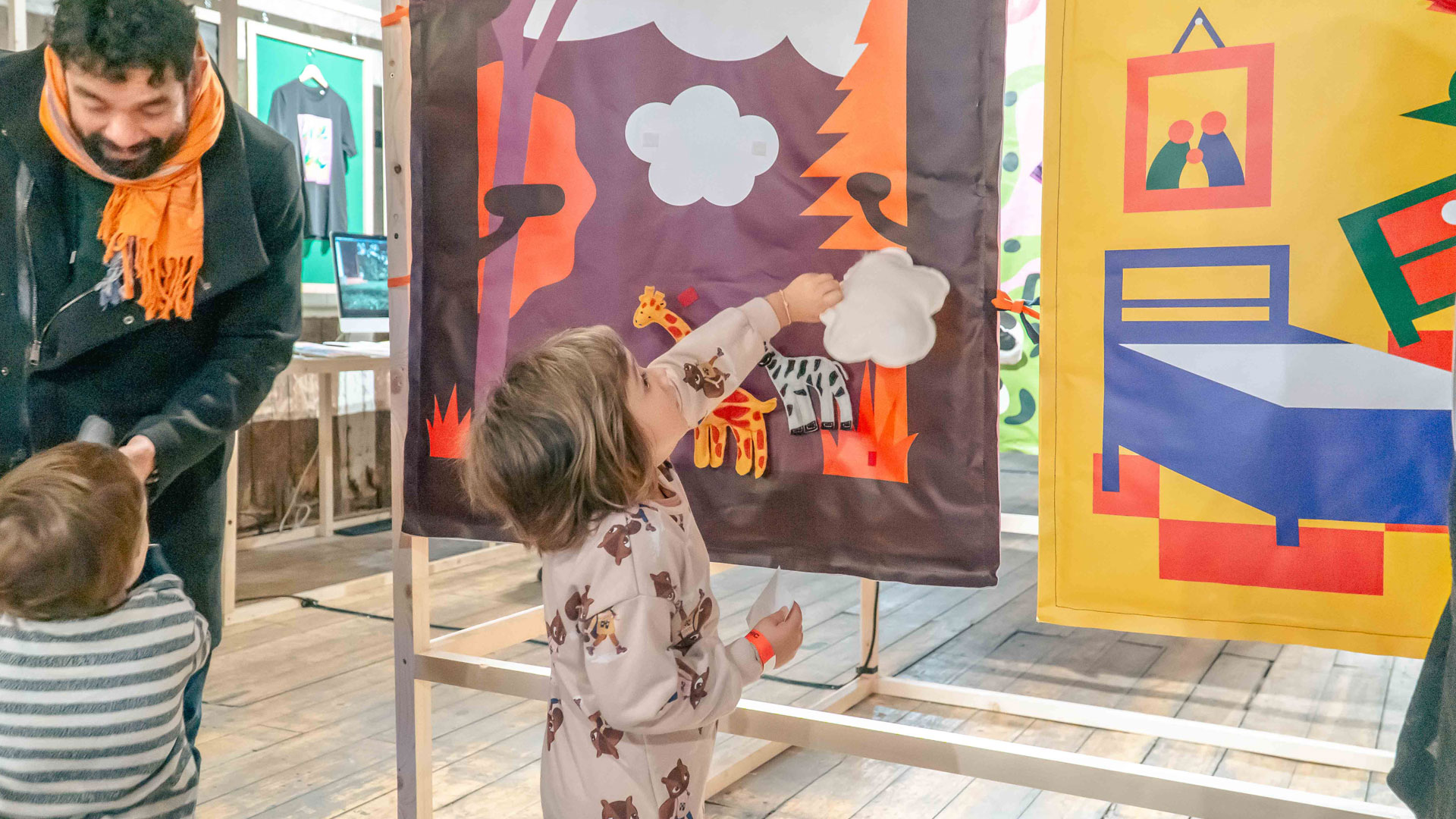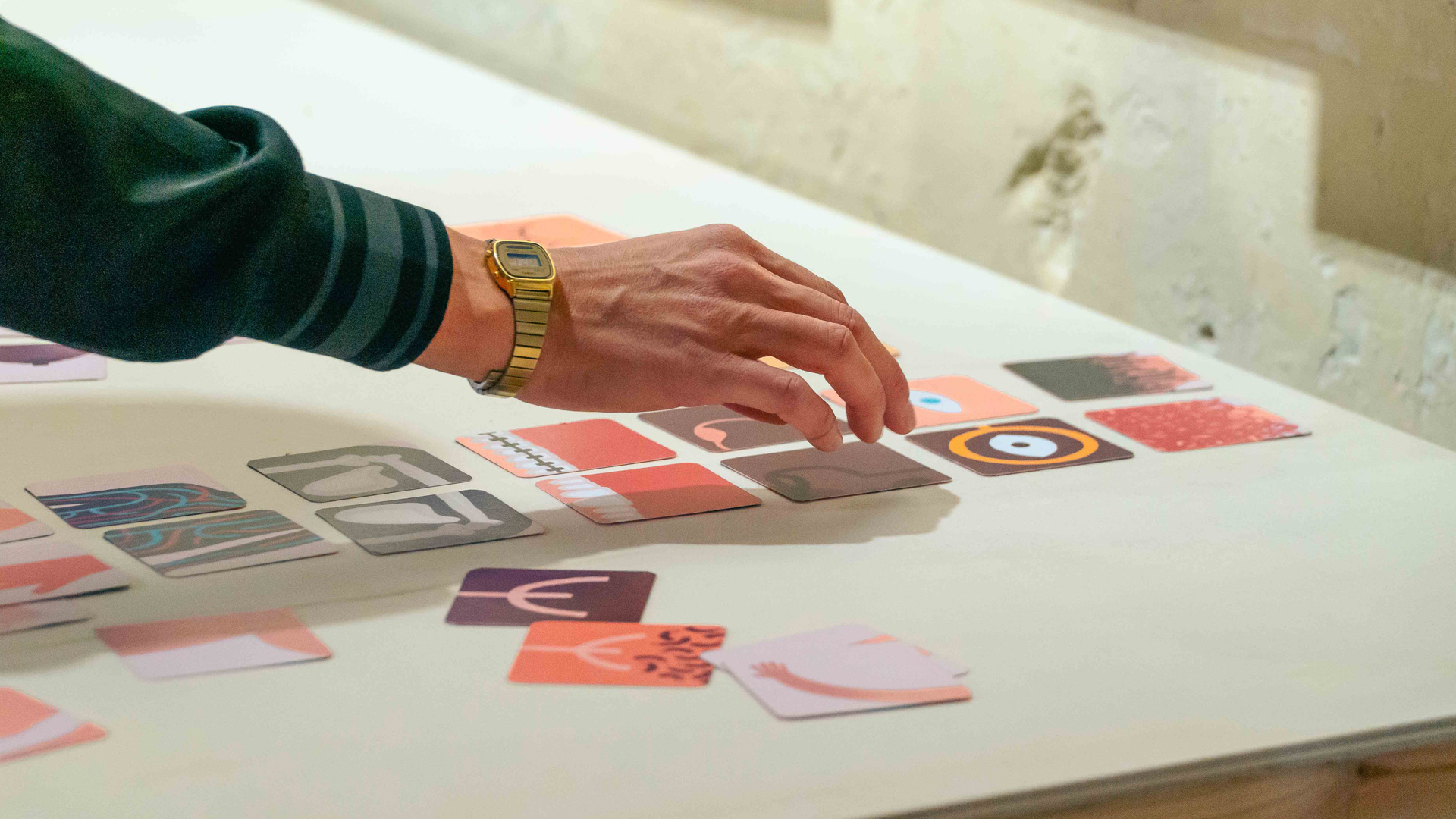 Siamo tutti par*
is a different kind of memory game designed by Luca Boscardin for Corraini Edizioni: 54 cards with illustrations of body parts, to learn about each other through our similarities and differences. The aim is not to match two identical images, as in a traditional memory game, but two cards representing the same part of two different bodies: two hands, two nostrils, two knees and so on. The game becomes a way of sparking ideas, debates and discussions on inclusivity and equality.
Ronzinante
is an Illustration Prize that was born in 2013 thanks to the efforts of CREA association, and since 2018 it has been organized by MENODIUNTERZO, a Calabrian social promotion association. The contest aims to promote the culture of otherness through children's illustration. The aim is to raise awareness about disability and diversity, encouraging young artists' sensitivity.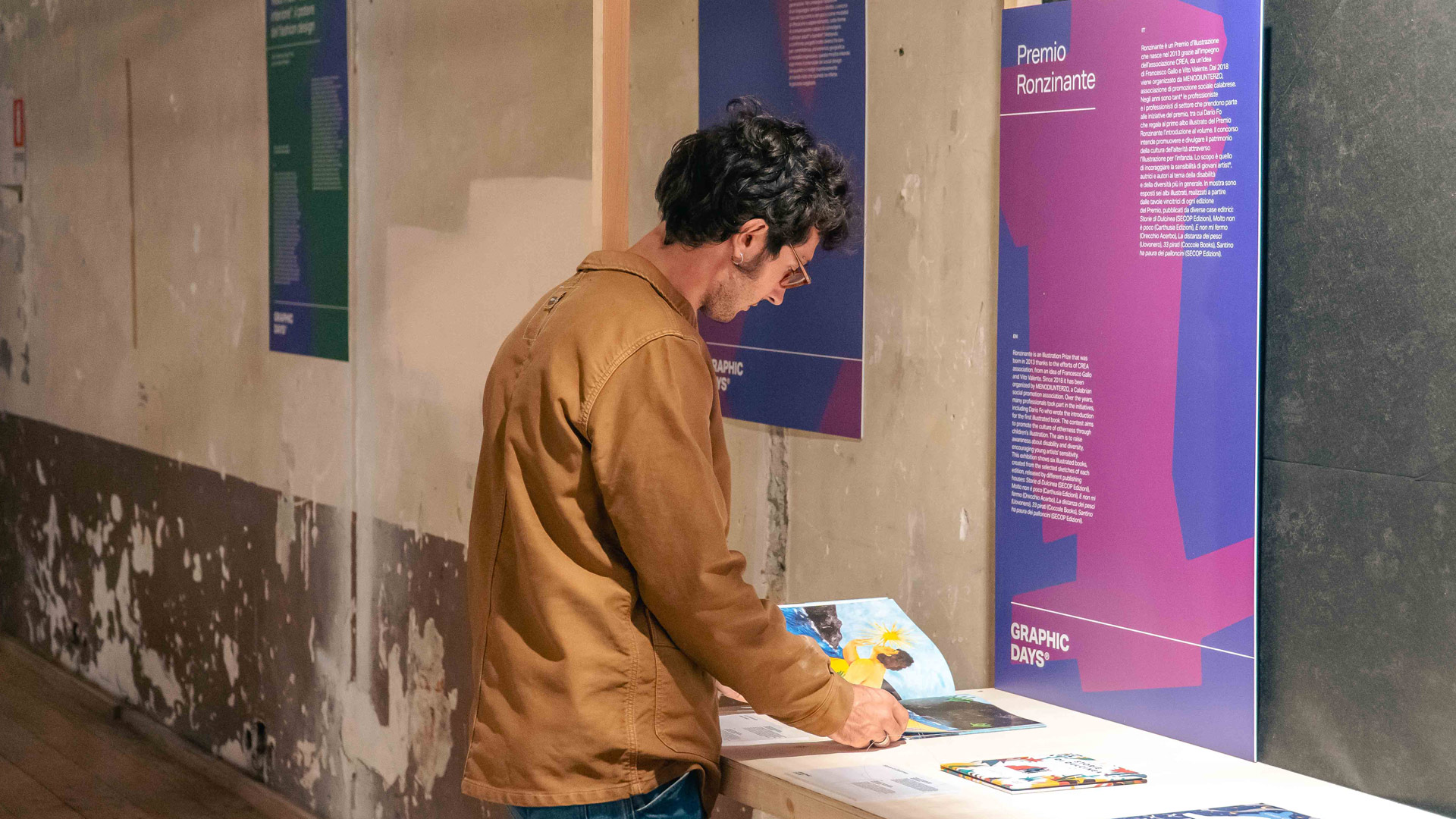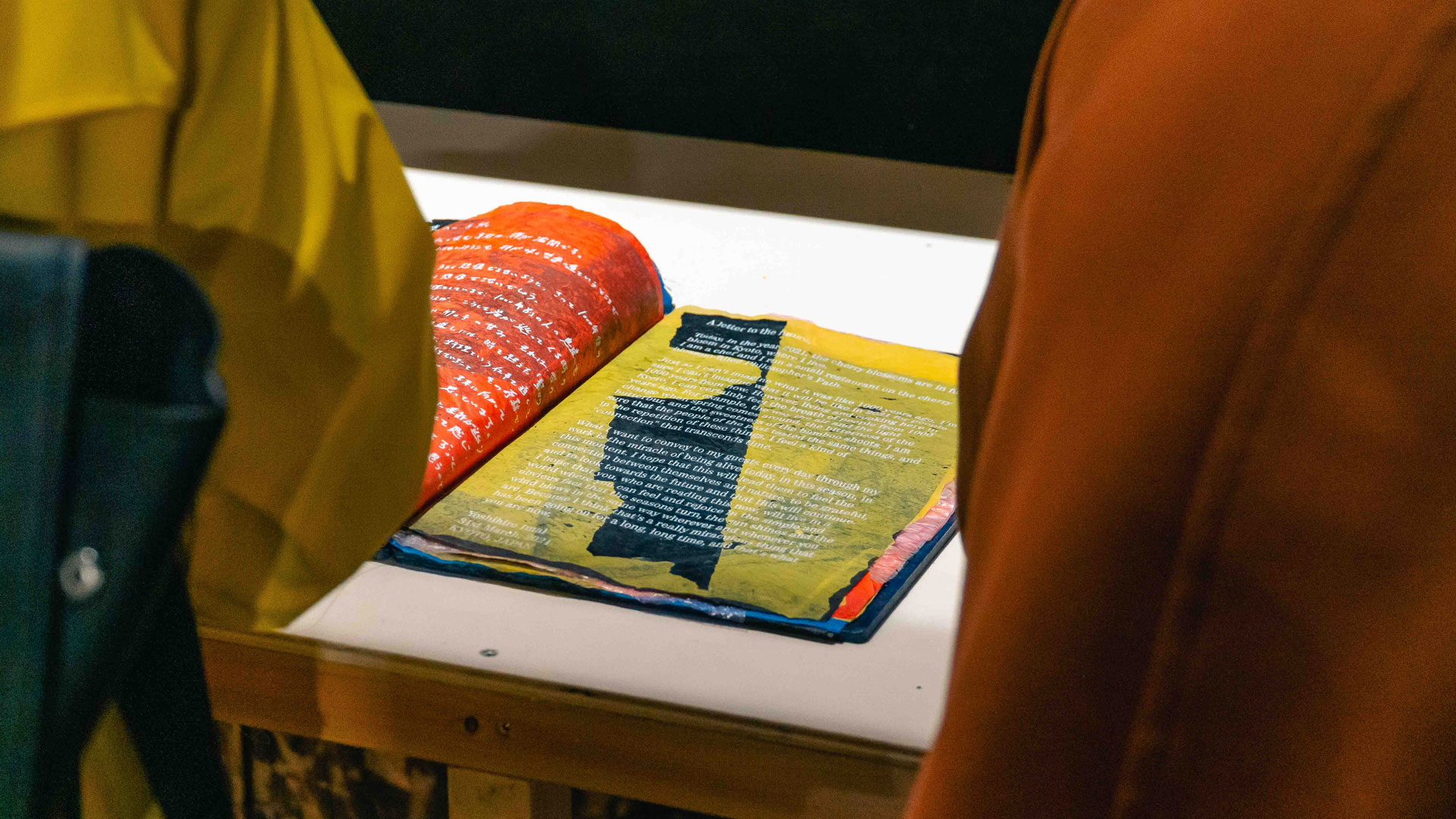 Ki Saigon
is a design agency based in Vietnam. All their projects reflect very special attention towards recovering traditions, promoting an ecological conscience, and nourishing a culture of dialogue and hope towards the future by expressing itself through editorials, installations, advertising campaigns, and handmade products. On display
Peace Pizzas, The Boy Who Could Not Wait and Letters to the Future.
Two interactive games produced by
TuoMuseo
an international collective of artists, game designers, developers, sound designers and animators working in the intersection between art and video games. By reworking existing heritage or creating new art, TuoMuseo aims to create new cultural and tourist imaginaries.
Fragments of Life
is an innovative interactive game designed to inform new audiences about advanced therapeutic treatments in the medical field.
Eternal Memories
is a 2D docu-game for children and adults, promoted by the Biennale Internazionale dell'Antiquariato in Florence as a tribute to the city and its artistic heritage.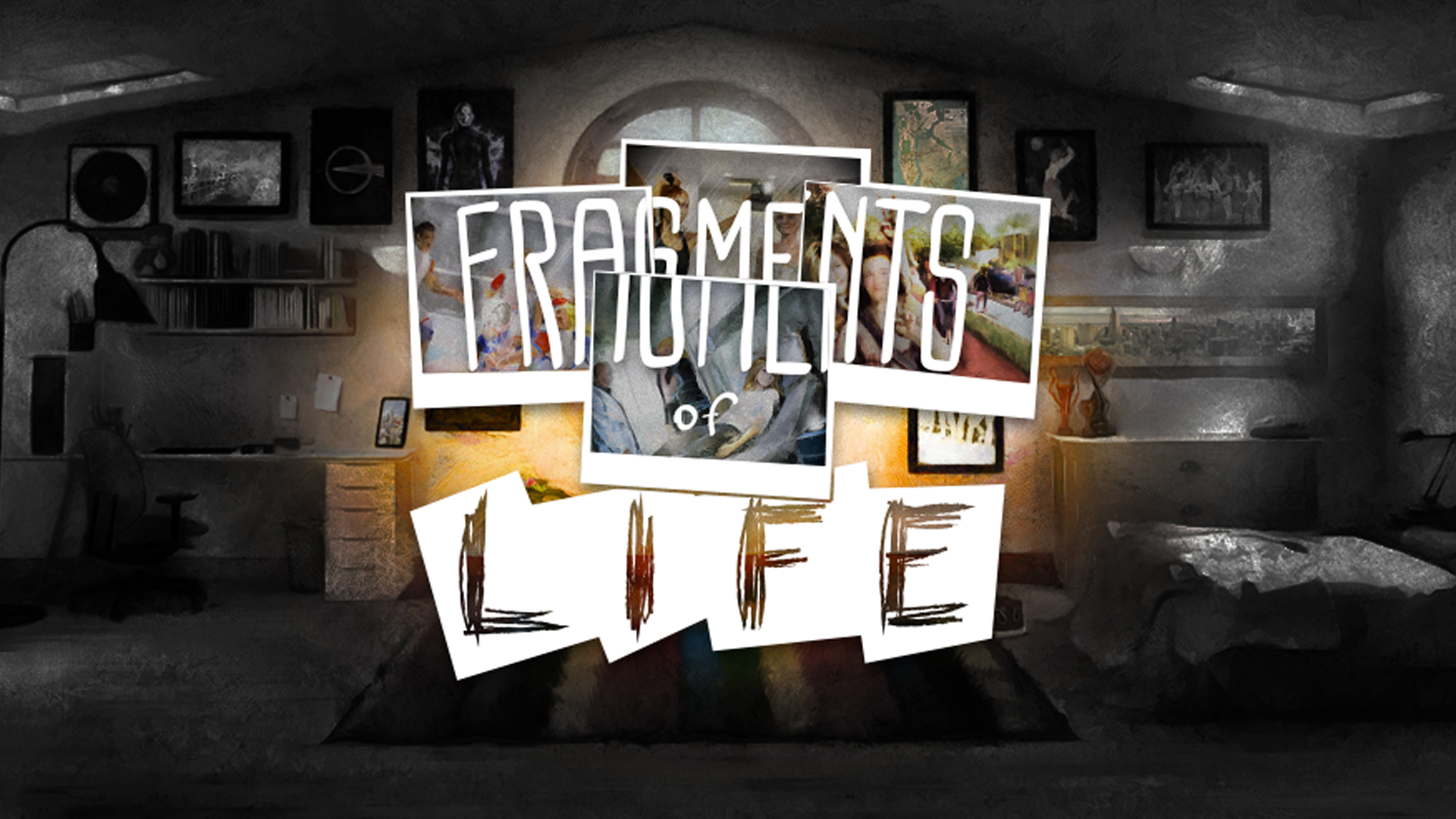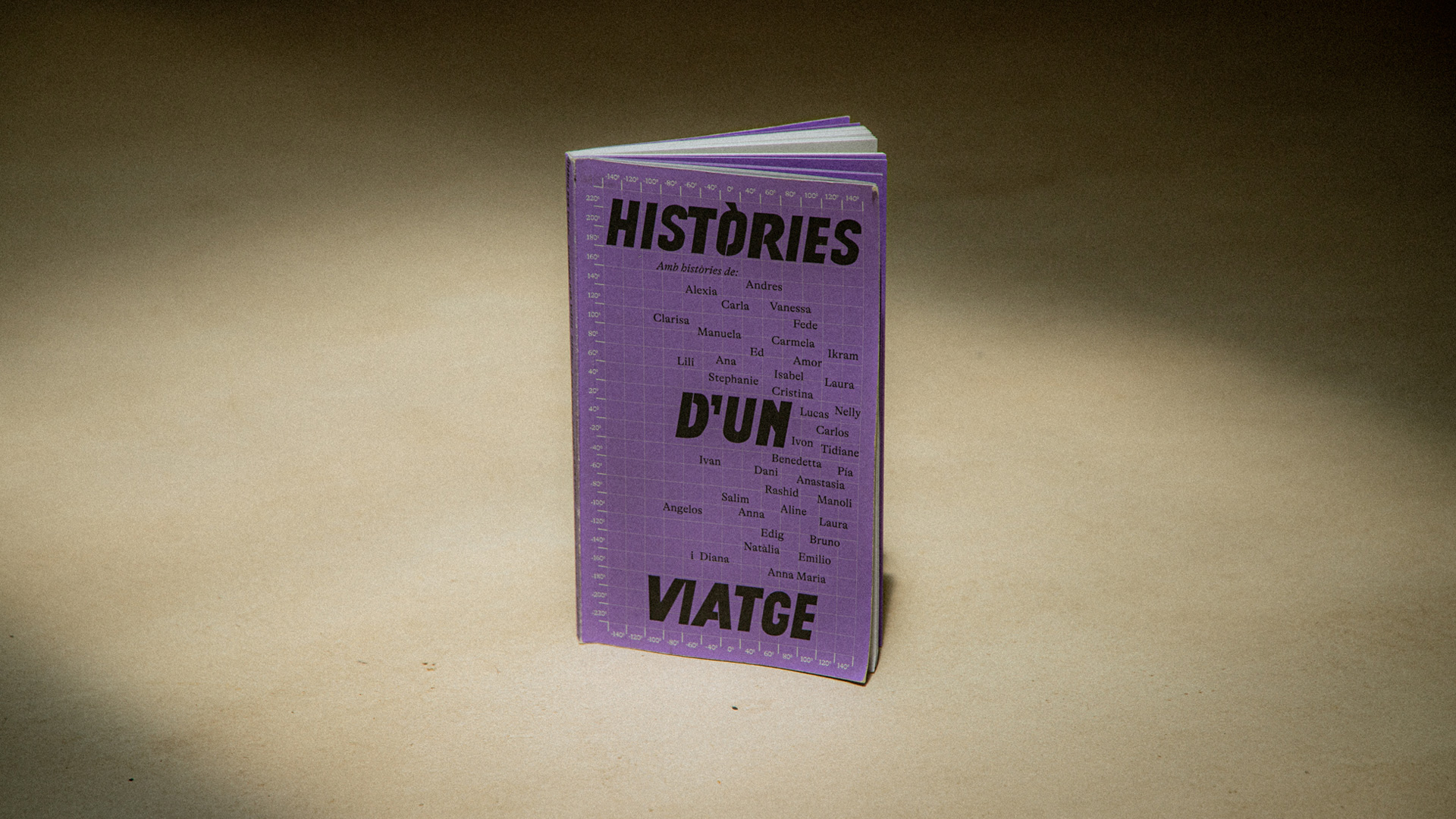 Histoire d'un Viatge by Enric Pérez is an editorial project that describes the travels of 42 people who have left their country to move, evidence of the migration trend experienced by Catalonia in recent years. The playful arrangement of the text is not the only "childlike" component of the volume as the book takes up the kids' drawings of a disadvantaged school in Catalonia. Pérez conceived the output of his social and visual research as a device for preserving and boosting collective memory, as the fundamental premise for igniting social change.
Play Play Laaaaah is a project about reimagining Singapore's most iconic playground. The project is made of modular forms and a custom display typeface inspired by the Dragon Playground, designed in 1979 by interior designer Khor Ean Ghee and one of the oldest still preserved today. The reimagined forms of play aim to evoke people's memories of their youth, and inspire future generations to be curious. It has been realized by Studio Bang-Gu, an agency based in San Francisco, CA, founded by Daisy Dal Hae Lee & Lucien Ng.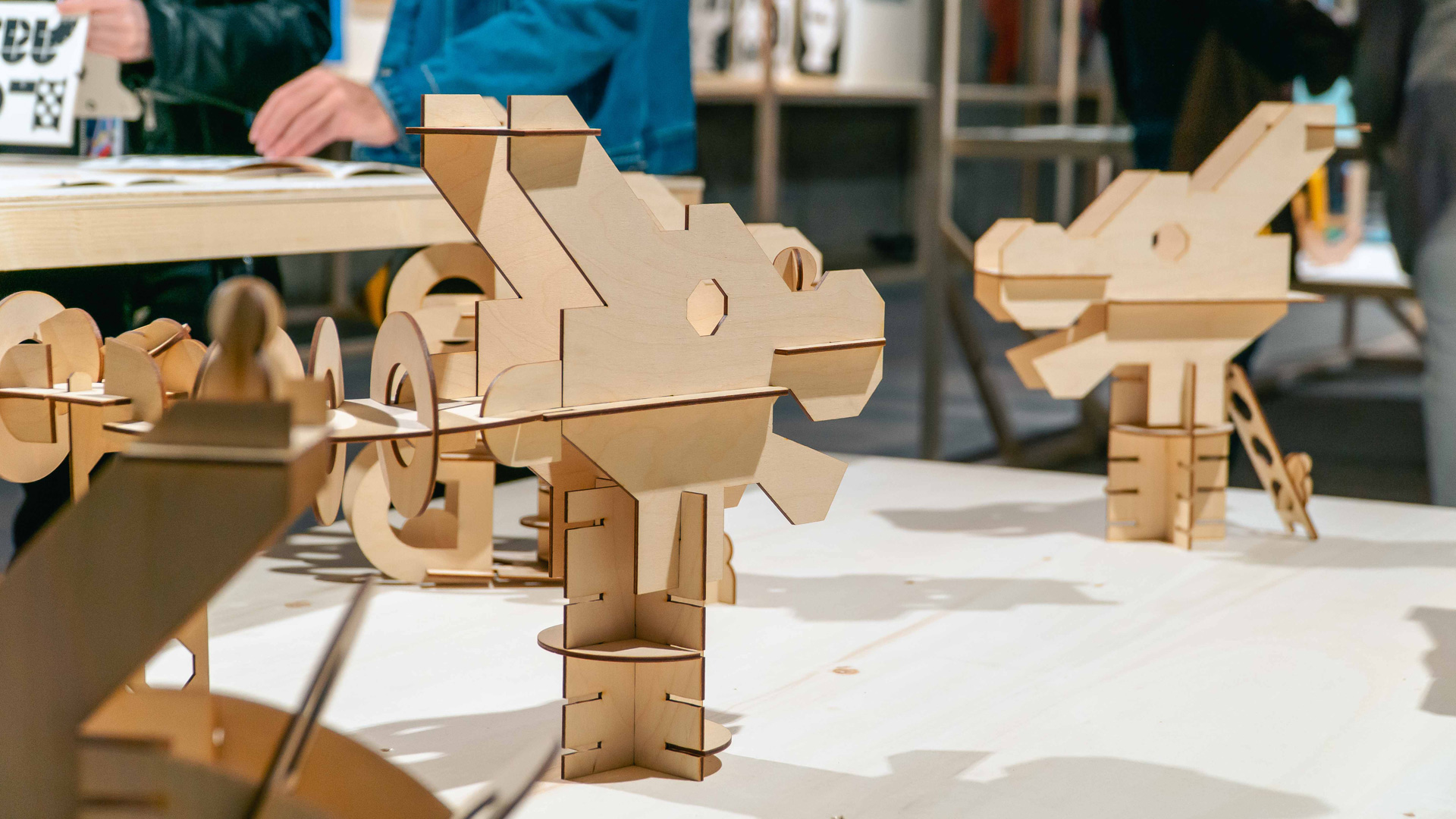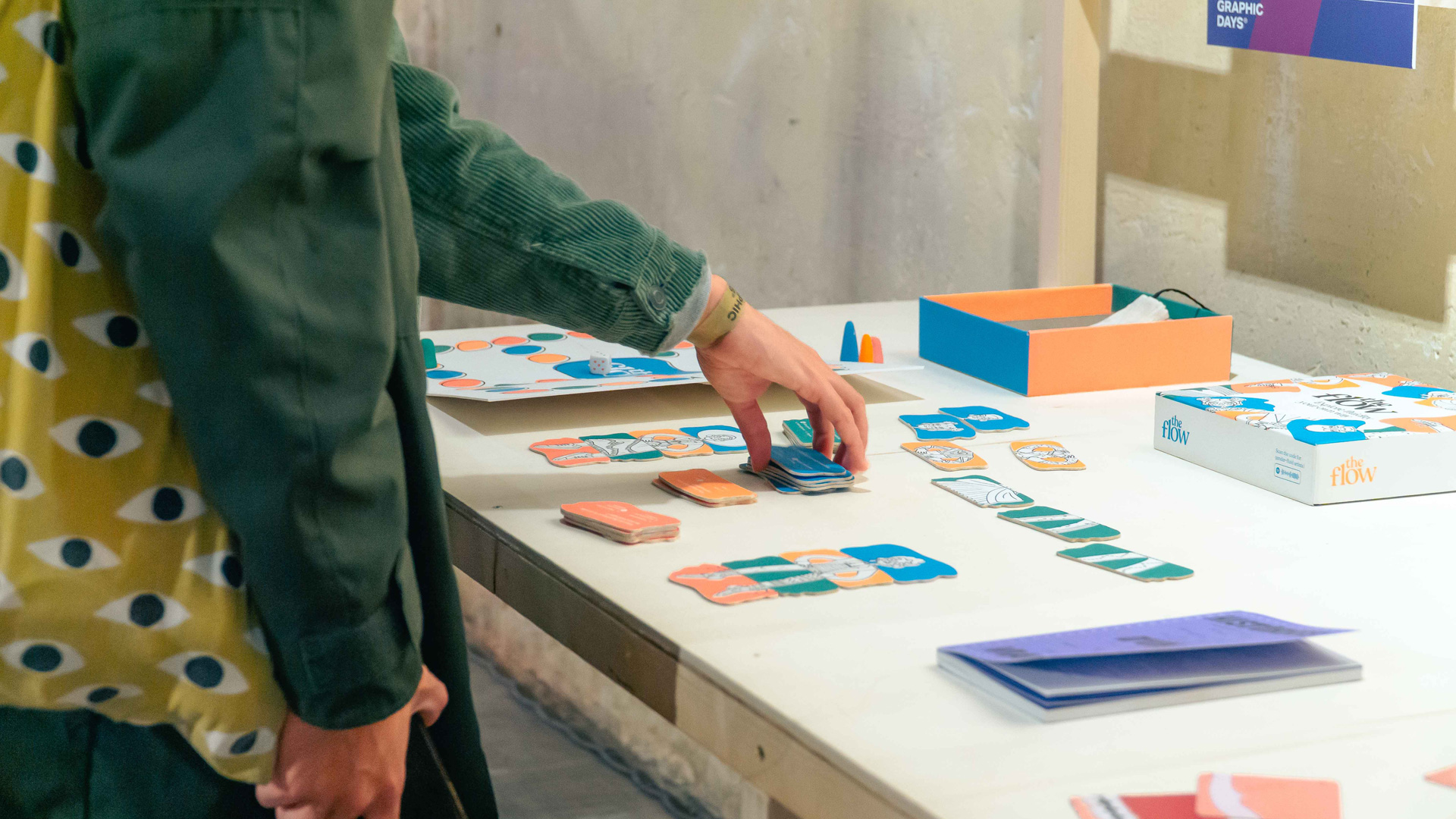 Numerous studies show that over half of LGBTQ + students are bullied because of their gender.
The Flow
is a board game based on fashion fluidity to show children that clothes are genderless. The game contains questions on gender fluidity and history of fashion and involves children in the composition of diverse outfits, as a reminder that everyone should feel free to wear whatever they prefer. The Flow combines fun and educational elements, helping parents and teachers to approach the subject in a more natural way. An online version of the game allows you to reach a wider audience and listen to a Spotify playlist featuring songs by fashion-fluid artists. A project by Edoardo Albertini, Nina Krause, Enrico Lanza, Elisa Nalon.