The Graphic Days® festival is an event dedicated to Italian and international visual design which, since 2016, has involved artists, professionals and the most relevant studios on the international scene.
PLAY, REPLAY DESIGN!
Graphic design has a dual nature: it mixes rigour with experimentation and creativity to create an ever evolving scenario. Torino Graphic Days Vol.03 visual identity is meant to enhance and to examine this dual inclination through an experimental approach, using a playful tone. This project mixes the softness and the polychromy of the moving shapes and the accuracy of the GT America typeface, designed by Noël Leu and Seb McLauchlan — both designers at Grilli Type independent Swiss type foundry — merging a rigid design methodology with research and lightness. 
Form, Feeldesain, Pulp, La Stampa, La Repubblica, Corriere della Sera
Neonmoire
Feel Desain
Dexigner
Slanted
Mente locale
Archiportale
Draft
Cronaca Torino
Guida Torino
Professione Architetto
Artribune
www.graphicdays.it/2018/en
The 2018 edition proposed thirty exhibition itineraries within the spaces of Toolbox Coworking, including a focus on the Polish visual communication scene, an exhibition dedicated to Albe and Lica Steiner, curated by their daughter Anna Steiner and a series of contributions from the publisher Einaudi, up to the latest digital experiments of kinetic posters which were added to the itineraries of experience in which visitors were able to experiment with different techniques of graphic production.
The exhibitions were accompanied by a calendar of conferences which involved 25 speakers: Giorgio Camuffo, Edgar Bak, Type 2 – Filip Zagórski, Davide Fornari, Saatchi & Saatchi – Riccardo Catagnano, Studio Dumbar, Michal Jarocińsk, Ginette Caron, Baugasm – Vasjen Katro, Mauro Bubbico, Studio Mucho – Tilman Solé, Caffè Design, Jonathan Pierini, Copenhagen Signs, Slim Dogs, Bibiana Ballbè, Pentagram – Sascha Lobe, Stefano Mirti, Auge Design – Davide Mosconi, Slanted Publishers – Julia Kahl, Onlab, Tassinari, Magoz, Rene Wawrzkiewicz, Infographics Group -Sven Ehmann.
As tutors of the organized workshops we invited internationally recognized professionals in the sector: the Dutch studio Dumbar, the Spanish studio Mucho, Onlab based in Germany and Switzerland, Copenhagen Signs, Heretic and Riccardo Guasco. To these were added the workshops organized by BenQ, technical partner of the initiative and those in collaboration with Fablab Torino.
More than twenty live performances of visual arts and music redesigned the appearance of the festival spaces; these were the artists involved: Acapulco Studio, Francesca Nigra – Nice&Thefox, Fernando Cobelo, Max Petrone, Riccardo Guasco, Barbara Giovinazzo, Luigi Leuce, Francesco Del Re, Giulia Bernardelli – Bernulia, Elisabetta Bianchi, Luodovica Basso – Clorophilla, Ultrablu, Giordano Poloni, Roberto Gentili, Beatrice Cerocchi, Resli Tale, Sergio Ponchione, Max Petrone, Davide Bonazzi, Ilaria Urbinati, Giacomo Bagnara, Magoz, Andrea Serio, Copenhagen Signs, Valentina Brostean, Maria Martini, Nicolò Canova, Ray Oranges, David Sossella, Lorenza Natarella, Jacopo Starace, Joey Guidone, Martina Francone – Malva.
The appointment at Toolbox Coworking was anticipated by the calendar of events In the City, from 11th September to 9th October.
A project by Print Club Torino, Plug, Tal, Quattrolinee, MG2 architetture

As part of Torino Design of the City
Sustained by Compagnia di San Paolo, Camera di Commercio
Main partner: Toolbox Coworking
With the support of Fondazione per l'architettura / Torino, Goethe Institut
Patronized by Ministero per i Beni e le Attività Culturali, Regione Piemonte, Città Metropolitana di Torino, Città di Torino, UNESCO City of Design, Politecnico di Torino, Università degli Studi di Torino, Aiap
International partners: Ministry of Culture and National Heritage of the Republic of Poland, PGD Week
With the participation of SeeYouSound, Project-to
With the collaboration of Fuori dal Funnel, Arduino, Fablab Torino, Co-de-iT
Media partners: Slanted, feel design, Intersection
Design and web: Quattrolinee
Staging: MG2 architetture
Main technical sponsors: Sublitex, Printaly, IGPDecaux, Fedrigoni, Benq, Wacom, Promos Comunicazione, freecards, Abete
Sponsor: UXUniversity
Technical sponsors: Casa delle lampadine, Born in berlin, Sticker Mule, Pentel, tuttoimballo.it, Fastand, fowa, Riflessi Shop, My Giclée, Arti grafiche Parini
Accommodation partners: Campus San Paolo, Tomato Backpackers, Hotel Continental
The festival dealt with areas of visual design: from artisan techniques, such as engraving, to those most closely linked to the artistic field such as illustration and sign painting, up to more contemporary areas such as branding and animation.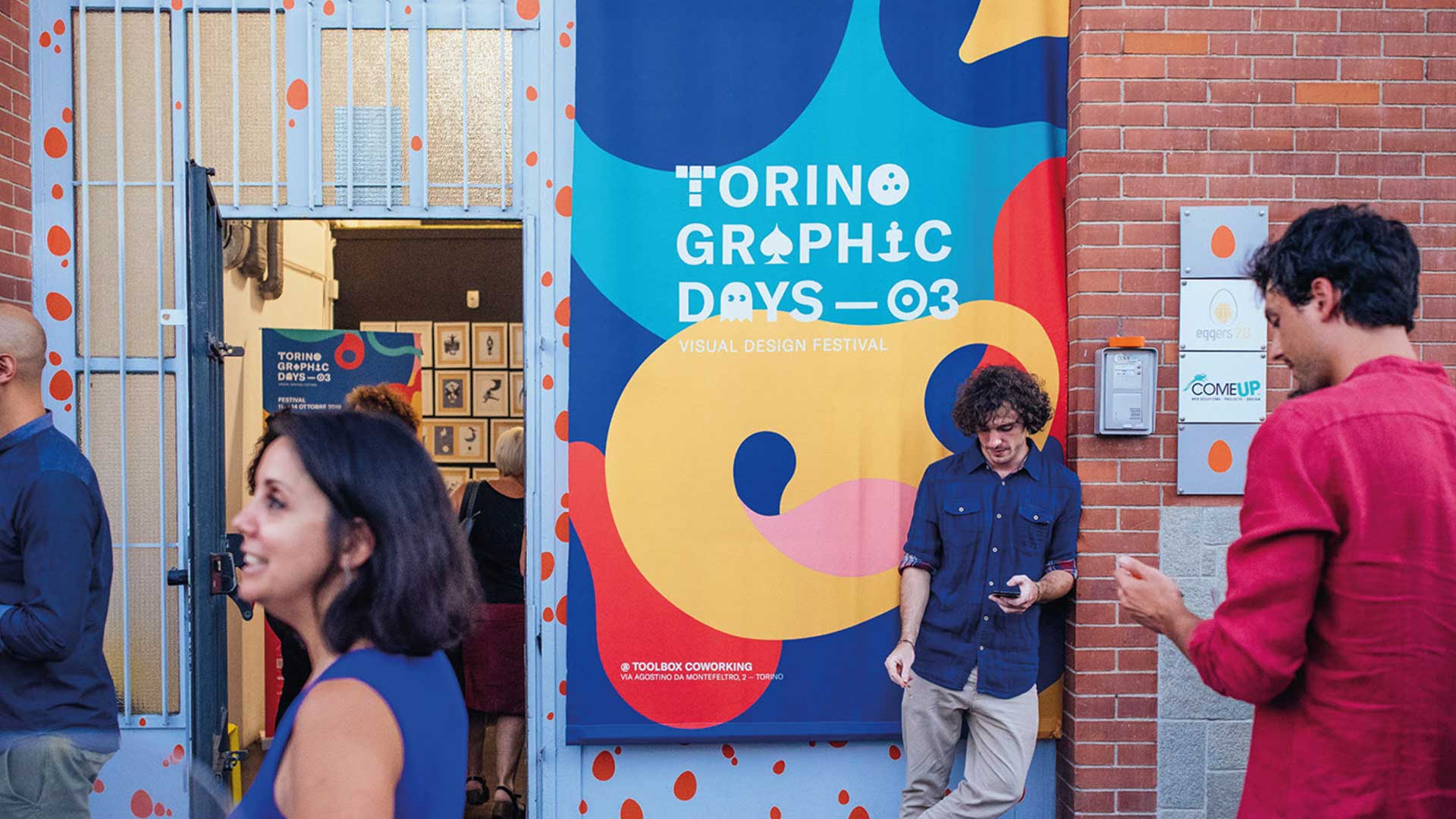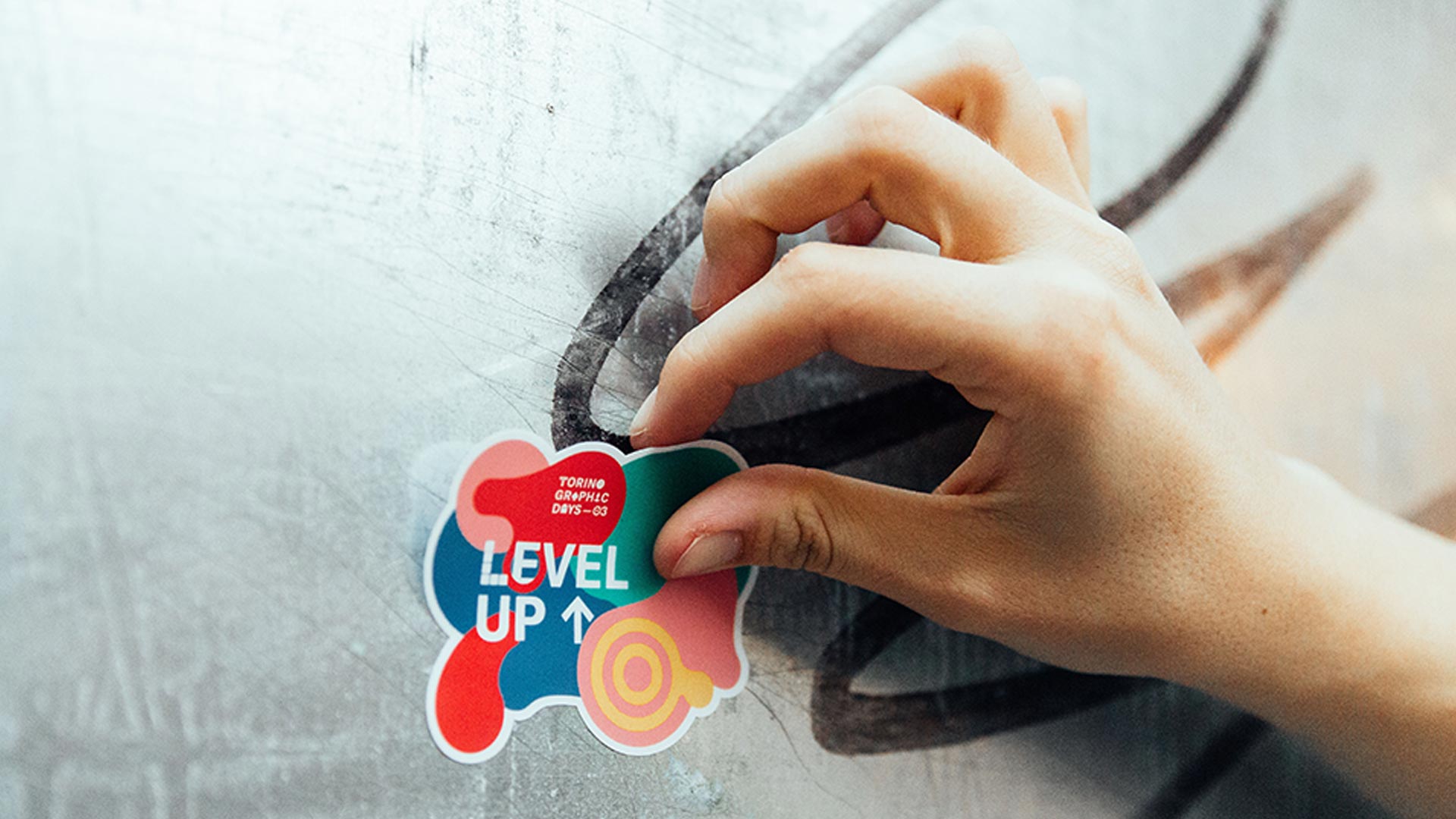 The appointment at Toolbox Coworking was anticipated by the calendar of events In the City from 11th September to 9th October. Go to the program.
I nostri numeri
12500 visitors
34 days
33 talks
20 workshops
53 exhibitions
70 guests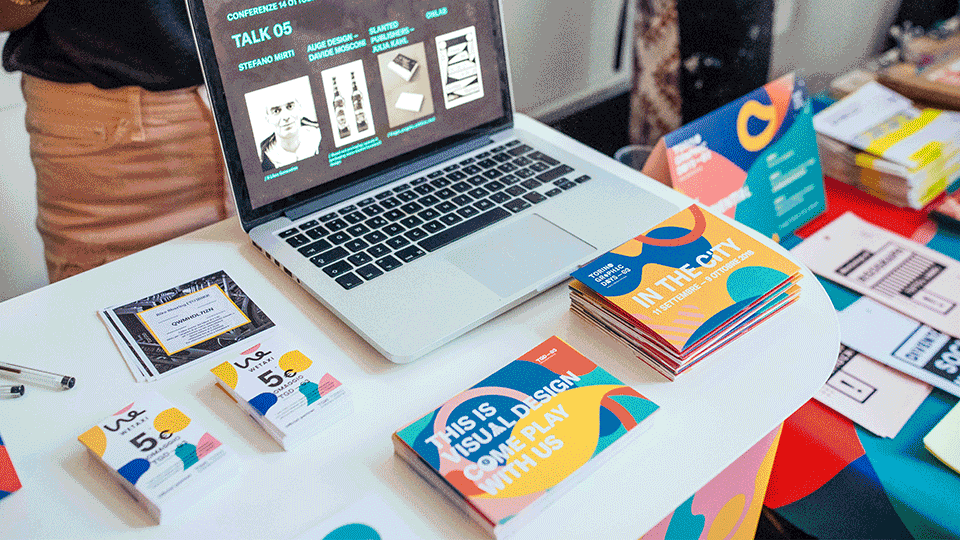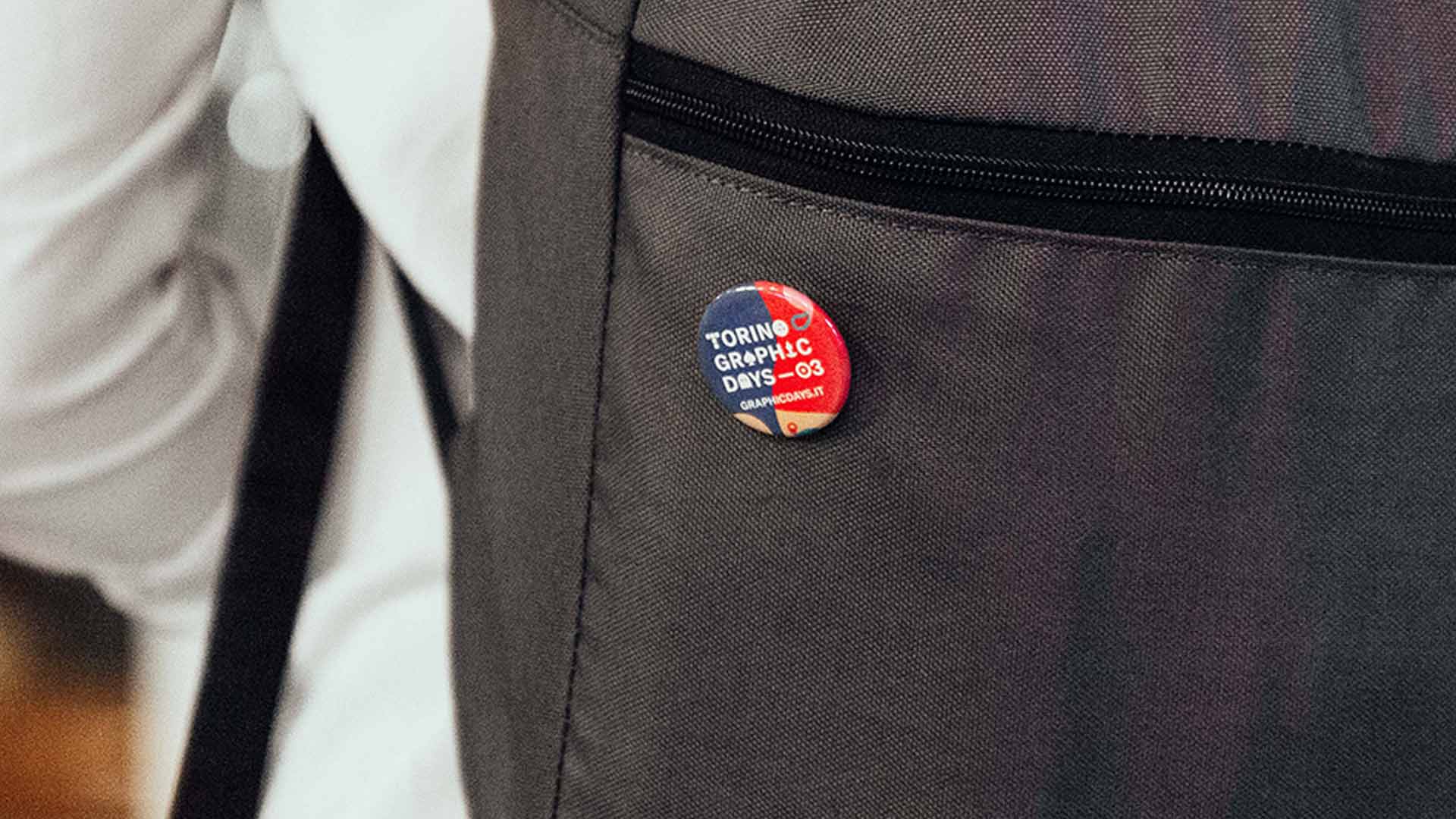 Within the spaces of Toolbox Coworking we created thirty itineraries. We hosted 26 speakers from all over the world, we organized 6 workshops and invited the most interesting artists of illustration, street art and the techno music scene to carry out dynamic performances in the name of contamination.
The second edition of Eyes On was dedicated to Poland and the city of Warsaw in particular where in the last 20 years a new generation of designers has developed giving rise to a new concept of graphics, reflecting on their role in society. Go to the page.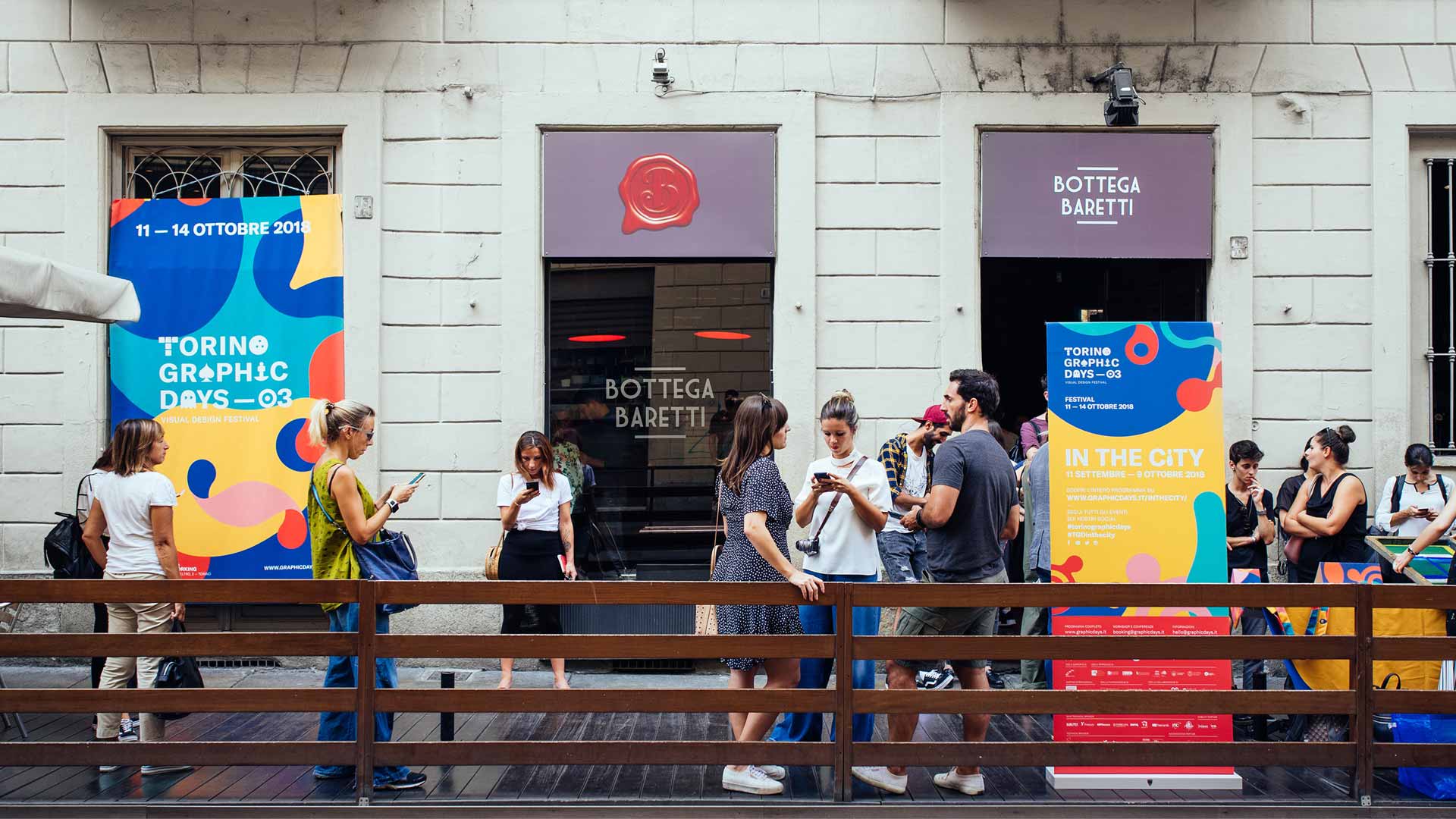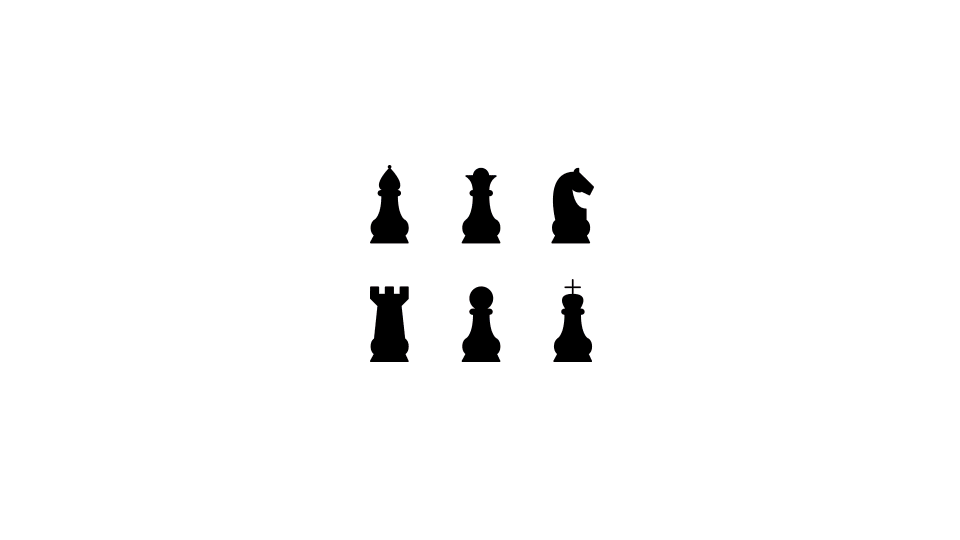 On 13
th
and 14
th
October we organized a market fair involving artisanal and innovative realities that belong to the world of visual communication: Archivio Tipografico, Bottega Fagnola, CLOROPHILLA, Fox Craft, Inchiostro Festival, INK33, ODIO DESIGN, PICA, Massimo Polello, Print Club Torino, PRINTI, Tapirulan, Tipografia Reali, Ultrablu, Valentina Biletta. On this occasion, we also created an editorial corner, inviting BEKKO, PELO Magazine and  Market Cafe Magazine.