The Graphic Days® festival is an event dedicated to Italian and international visual design which, since 2016, has involved artists, professionals and the most relevant studios on the international scene.
The fourth edition of Graphic Days Torino is focusing on the combination between visual design and social issues. This year our Organisation has chosen to deal with the topic "integration". We have been involving foreign communities living in our territory or connected to our event in order to realize together some projects on visual communication and cultural identities, enhancing excellence coming from different nations. The result is a multicultural path that crosses the festival through different activities and exhibitions to display the contamination among populations, but also among different perceptions, skills and abilities.
Form, Novum, Pulp, La Stampa, La Repubblica, Torinosette, Corriere della Sera, Ansa, Primantenna, Radio Veronica One
Dexigner
Slanted
Pirati Grafici
Mente Locale
Torino Oggi
Professione Architetto
Artribune
Sky TG24
www.graphicdays.it/2019/en
From the protagonists of the twentieth century to the most recent digital experiments, the festival has developed an exhibition path that embraces all the expressions of visual, divided into 14 exhibitions: One hundred stories, one face curated by Marco Oggian and Nicola Schwartz, Alchemica Gallery curated by Yuh Kuo Tai, Rafaella Roccella and Manolo Turri, A word, a week curated by Jeroen Krielaars, Draw to Art curated by Google Creative Lab, Google Arts & Culture Lab and IYOIYO, Eyes on Romania curated by Fabio Guida, Ilaria Reposo, Kseniia Obukhova and Denisa Moldovan, Eye magazine: 8000 one-offs curated by Eye magazine, Affice di Jean Jullien curated by Association Tapirulan, De-tales: a story about cultural identity curated by Goethe-Institut Torino, Print Club Torino and Graphic Days Torino, Lora Lamm curated by Mario Piazza and Graphic Days Torino, Bernie Fuchs; Controlled Looseness curated by Macstudio and Graphic Days Torino, Escaping Wars and Waves curated by Olivier Kugler. COLORS, a magazine about the rest of the world curated by Marco Rubiola and FABRICA, Posterheroes – A poster for integration curated by Association Plug, in collaboration with Favini, Unveiled Places curated by Martina Zena and Graphic Days Torino.
The 2019 edition of the festival was characterized by a full calendar of talks within the spaces of Toolbox Coworking.
These were the guests: Astrid Stavro – Pentagram, Tsto, Olivier Kugler, High on Type, Museum of Movements, Cachetejack, Field, Studio Yukiko, Marco Tortoioli Ricci, Folch, Offshore Studio, Classmate Studio, Territory Studio, Xavier Barrade – Google Creative Lab, Spin Studio, République Studio, Muttnik, DesignStudio, Spassky Fischer, Thonik, Eye magazine, DUDE, Studio Feixen, Yara Said, Ovidiu Hrin – Synopsis, Dalton Maag.
We also asked some artists to act as performers in groups of two to show their work live, stimulating an atmosphere of challenge, but also of collaboration and fun: Kitra, Giulio Vesprini, Marco Brancato, Andrea Casciu, Gabriele Pino, Marco Oggian, Giovanni Da Re, Sara Ciprandi, Davide Salvemini, Martina Vanda, Jacopo Rosati, Giulia Pastorino, High on Type, La Fille Bertha, Momusso, Nico 189, Elisa Macellari, Margherita Premuroso, Irene e Irene, Alice Piaggio, Camilla Pintonato, Marta Giunipero, Andrea Opretti, Cecilia Campironi e Irene Coletto
During the 7 workshops we hosted as tutors: Emanuele Colombo/Antimatter, motion designer and film director, Classmate Studio (London) and Muttnik (Florence) who worked respectively on stop motion and compositions, Le Raclette/Cachetejack and High on Type who brought about the creation of two zines, Tomo Tomo and We are out of office.
The calendar of In the city appointments, which involves local design studios, took place from 11th to 26th September and was structured over 6 evenings in 6 different areas of the city and 3 special events.
A project by Print Club Torino, Plug, Tal, Quattrolinee, MG2 architetture

As part of Torino Design of the City
Sustained by Città di Torino, UNESCO City of Design, Compagnia di San Paolo, Camera di Commercio, Fondazione CRT
Main partner: Toolbox Coworking
Cultural partners: Museo Egizio, Goethe Institut, Kingdom of the Netherlands
Patronized by Ministero per i Beni e le Attività Culturali, Regione Piemonte, Città Metropolitana di Torino, Politecnico di Torino, Università degli Studi di Torino, Aiap
International partners: Consolato Generale di Romania, The Institute
With the participation of SeeYouSound
With the support of Bauer, UXUniversity
With the collaboration of Fuori dal Funnel, Fablab Torino, Co-de-iT, Aria Platform
Media partners: eye magazine, novum, idn, Freeda, Caffè Design, Pirati Grafici
Design and web: Quattrolinee
Staging: MG2 architetture
Main technical sponsors: IGPDecaux, Sublitex, Benq, Printaly, Fedrigoni, Sony, Riflessi Shop, Promos Comunicazione, Kibox
Technical sponsors: Byblos, My Giclée, Sticker Mule, Pentel, Fastand, Risograph Italia, Litterae, Materie unite
Accommodation partners: Double Tree by Hilton Turin Lingotto
Food and beverage: Compagnia dei Caraibi, Triple B
During the fourth edition of Graphic Days® we developed a multicultural path to show the different levels of contamination between cultures, perceptions, skills and abilities following the key to understanding of intergration.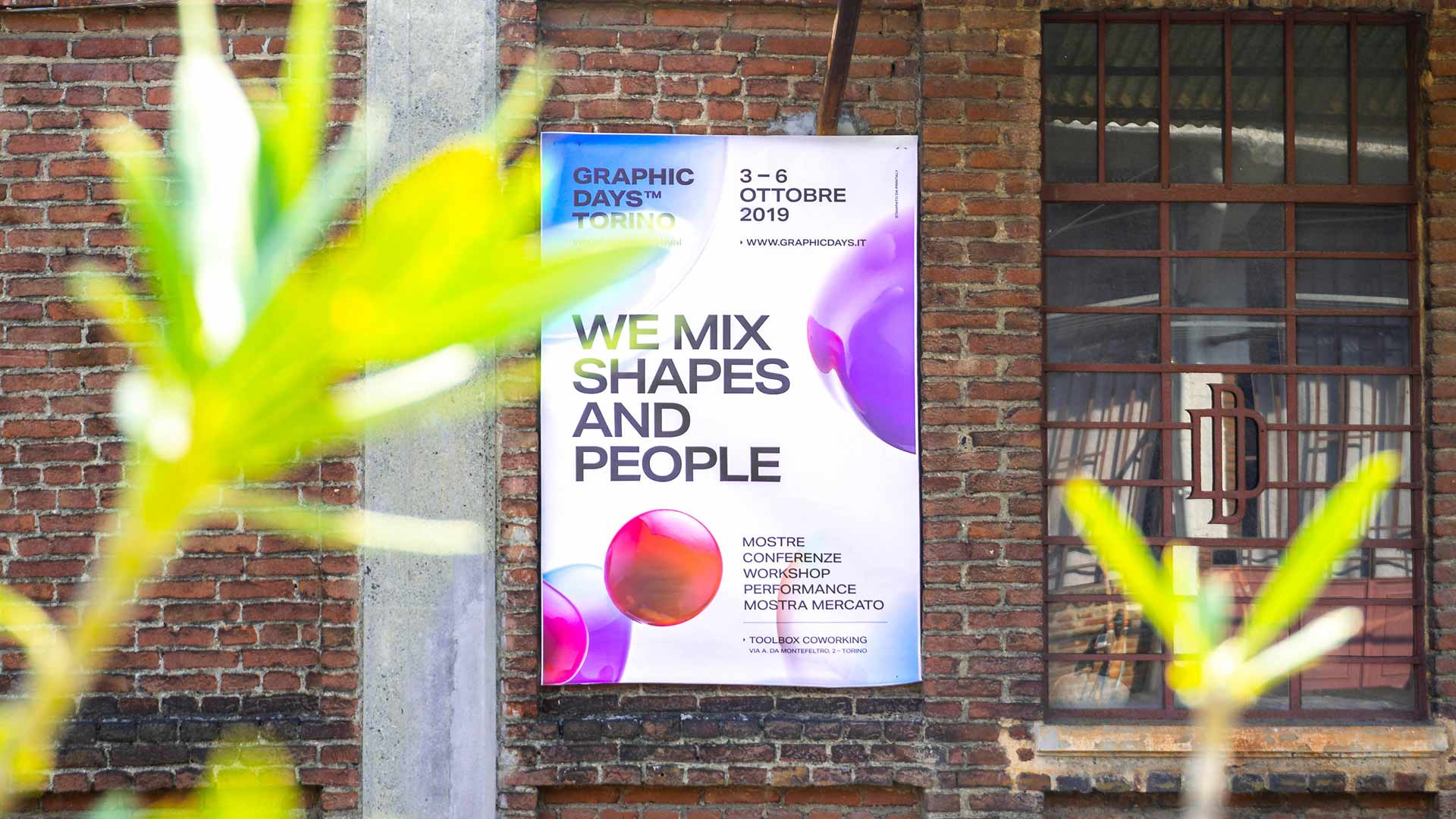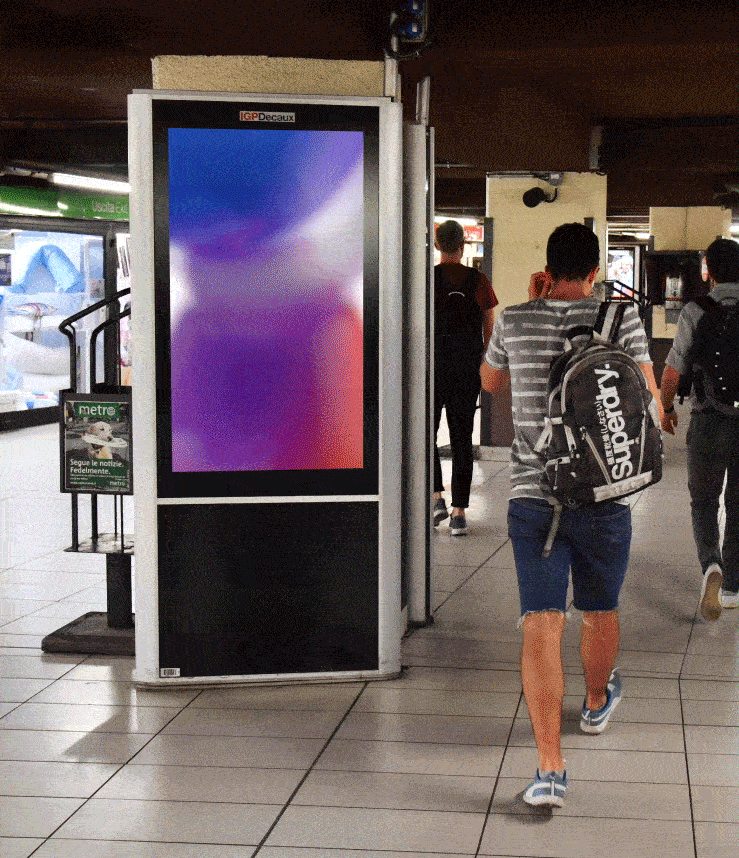 The festival activities (3-6 October) were preceded by the calender of In the city events (11-26 September) spread throughout the urban area. Go to the program.
Our numbers
20000 visitors
31 days
43 talks
18 workshops
80 exhibitions
90 guests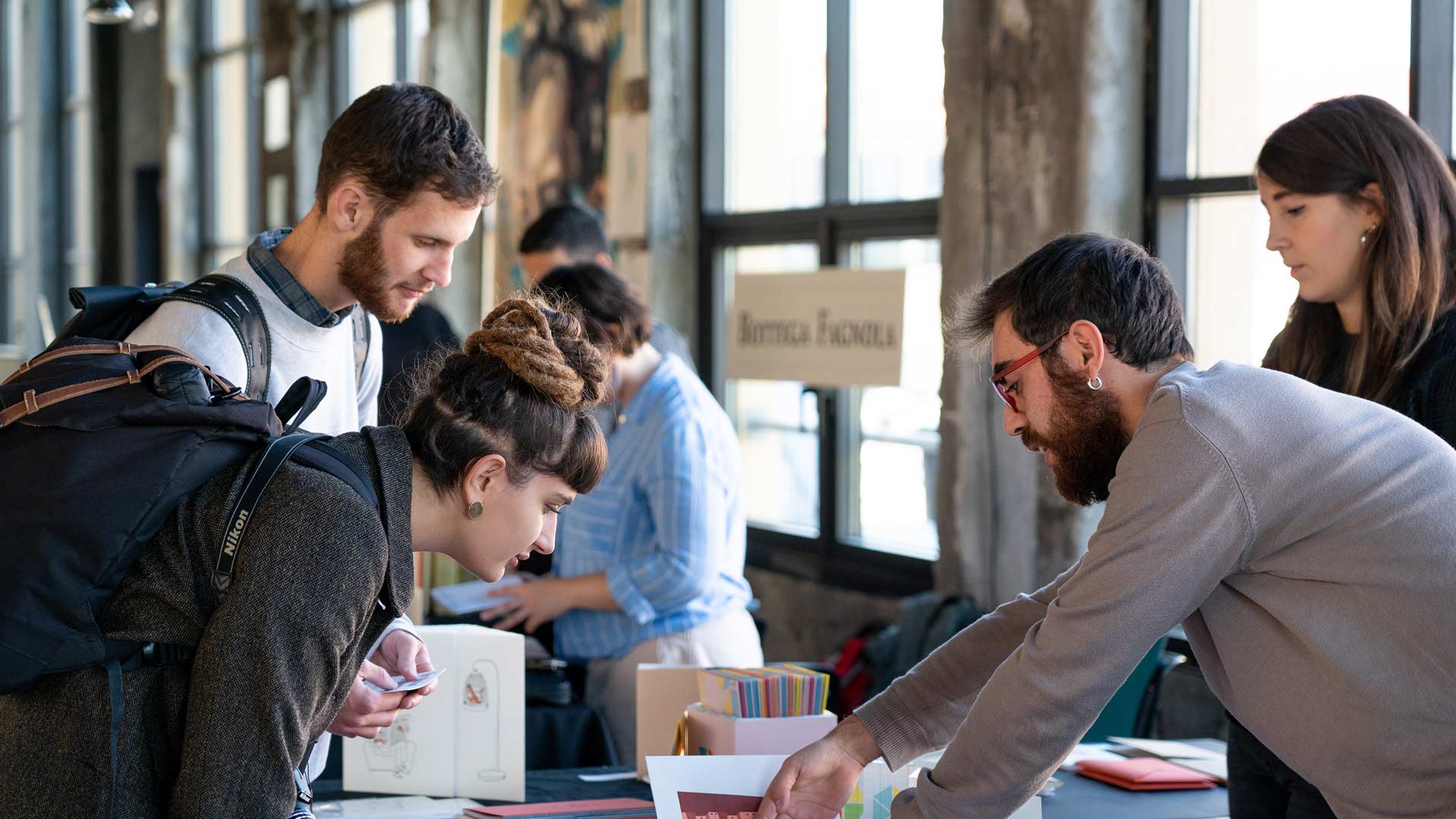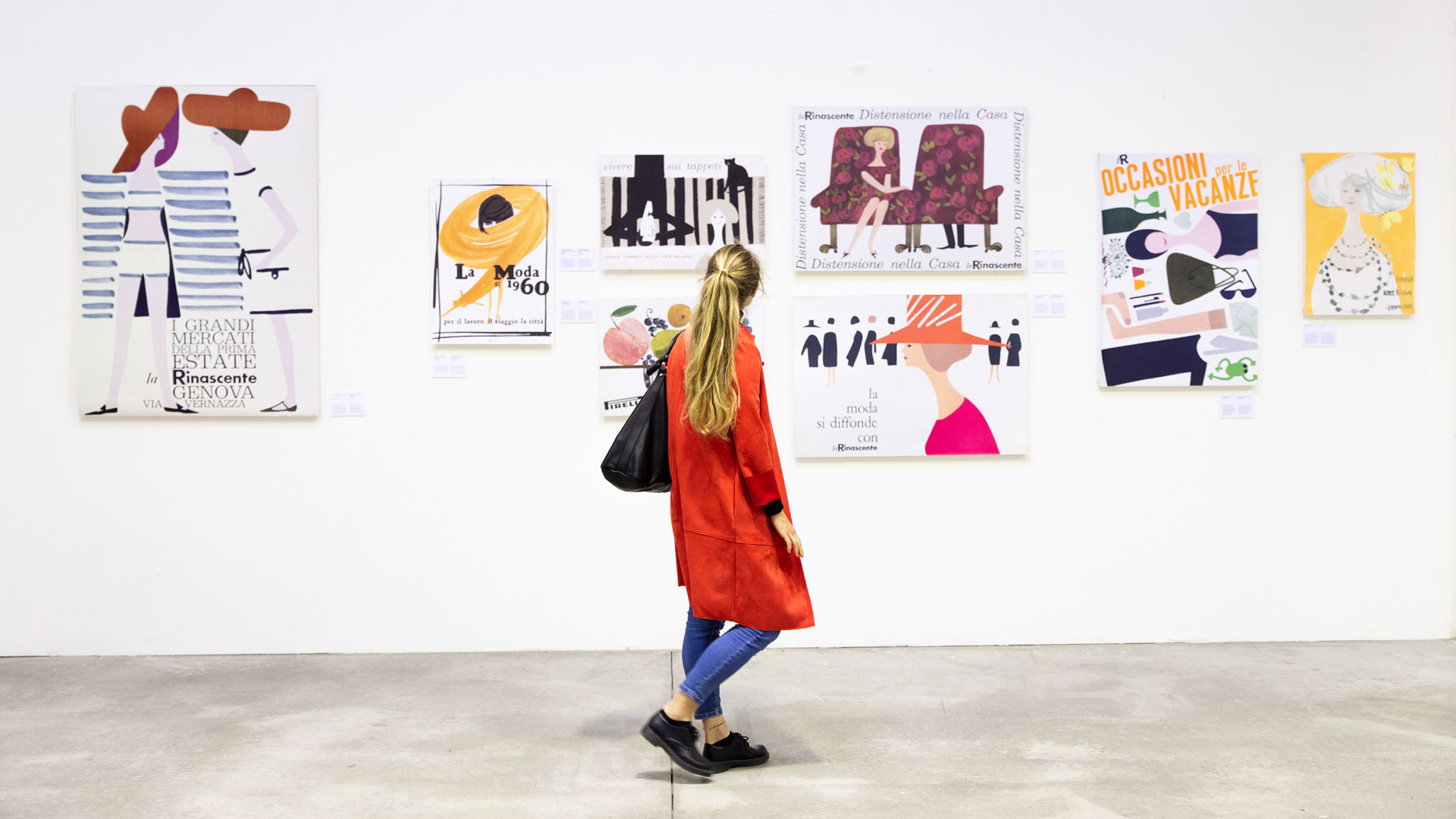 From the protagonists of the twentieth century to the most recent digital experimentation the festival has developed an exhibition path that embraces all the expressions of visual design, divided into 14 exhibitions in the Toolbox Coworking spaces.
We invited 26 designers and professionals from the international scene to share the insights and processes that led them to carry out their most important projects, ranging from illustration to branding, from lettering to editorial design and we involved 25 artists in live performances.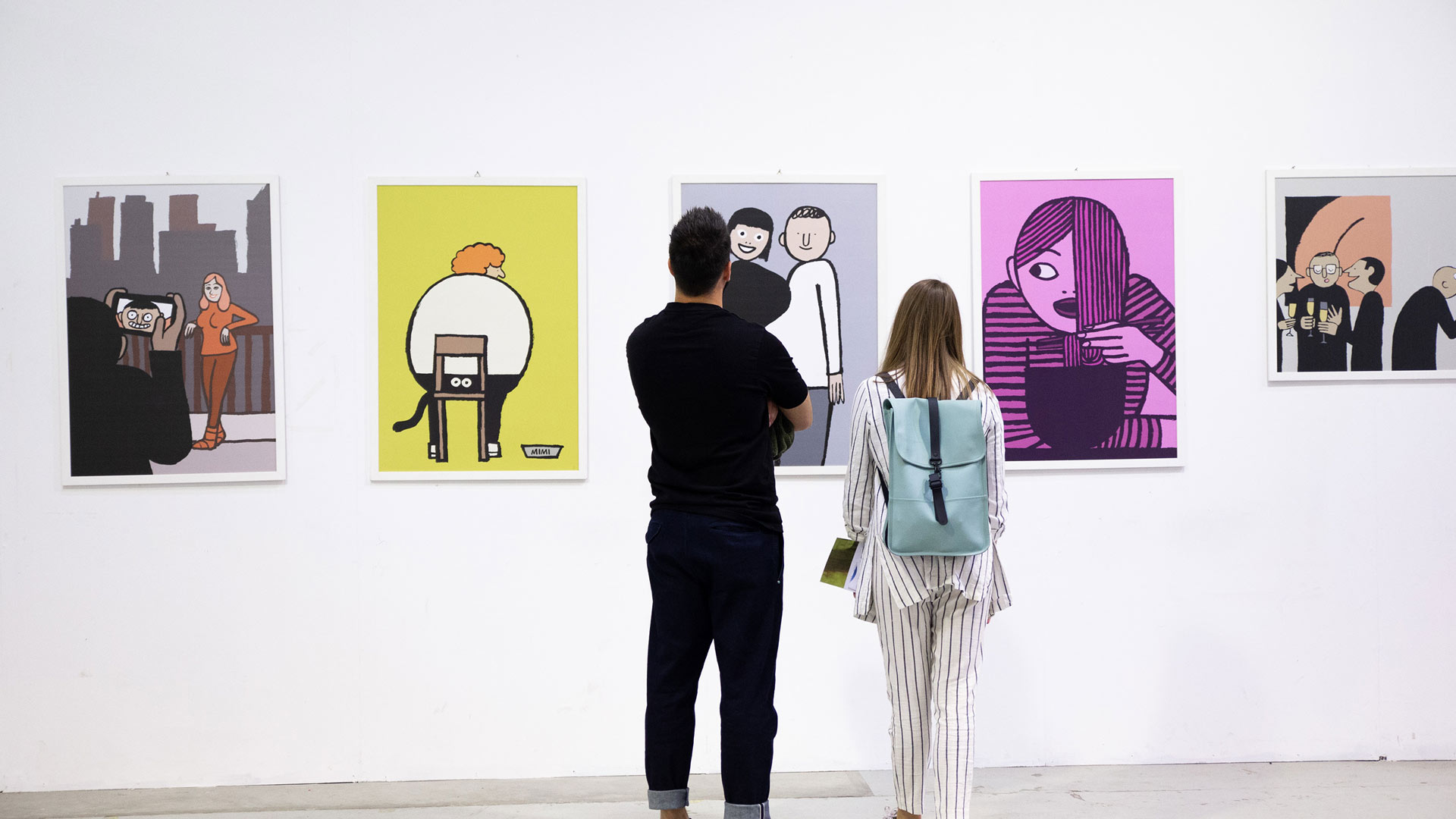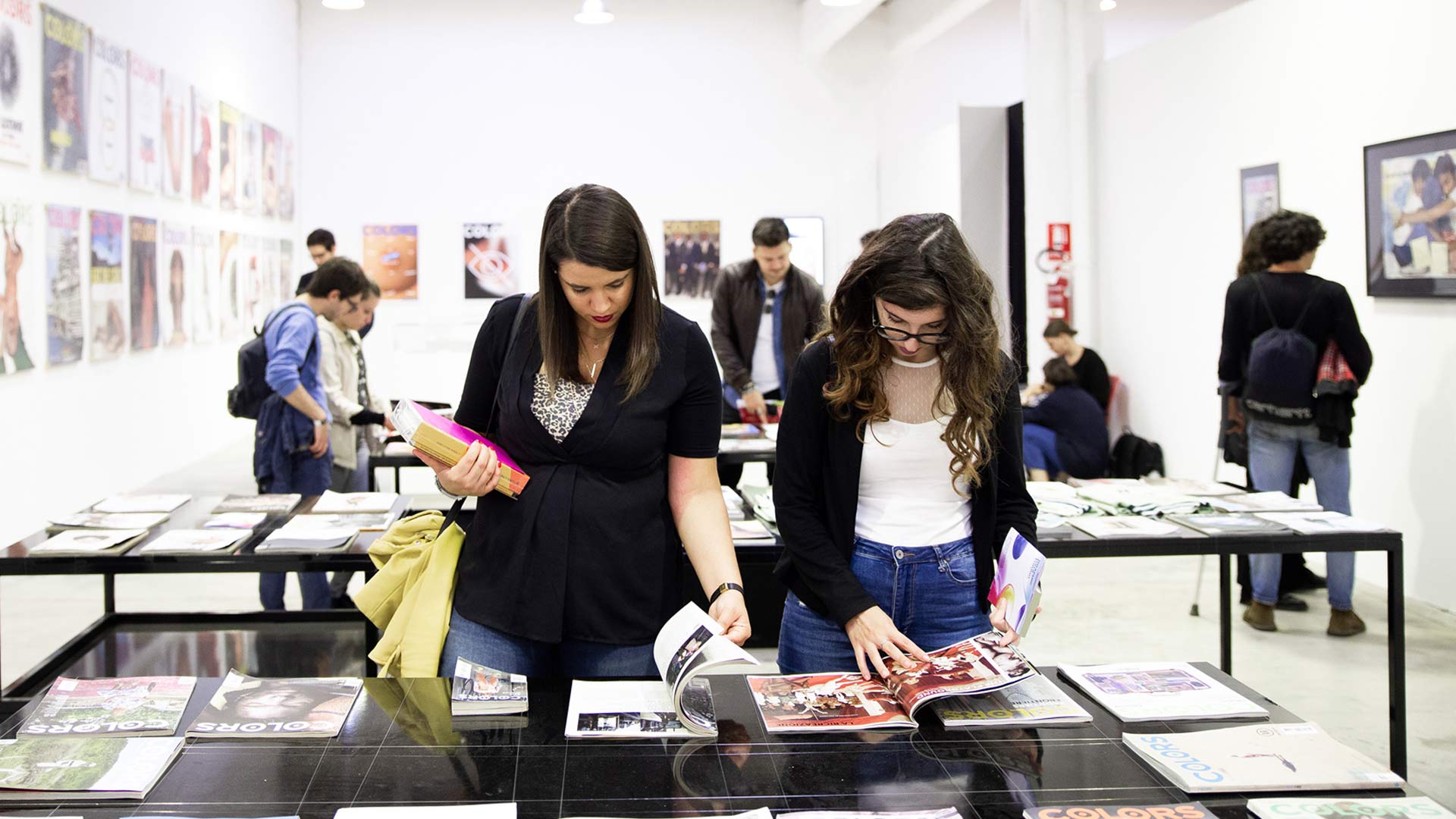 On 5
th
and 6
th
October, on the occasion of the market fair, we hosted: Archivio tipografico, Atto, Bottega Fagnola, Cose a Caso Design, Edicola 518, Edizioni precarie, Libri Finti Clandestini, My monkey (Francia), Stamperia d'Arte Busato e Tapirulan.