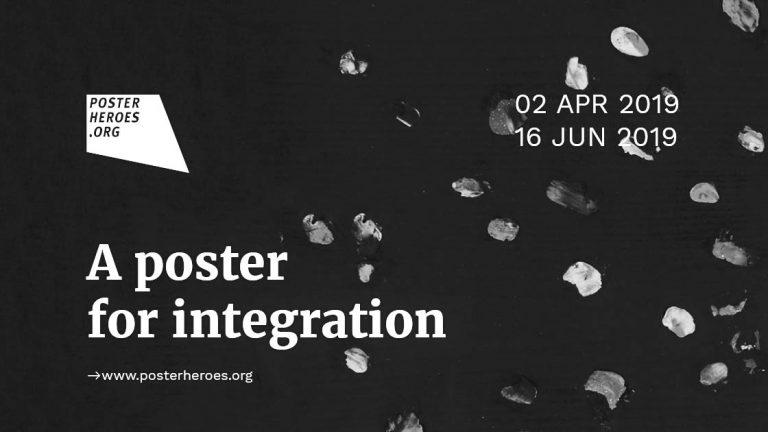 A poster for integration
The cultural association PLUG presents the selected posters of the eighth edition of Posterheroes.
Posterheroes: a poster for integration is the international contest organized in collaboration with FAVINI dealing with social commitment, which every year invites the global community to express a message through a poster-manifesto 70×100 cm​. This year it has featured also the kinetic poster category. An international selection panel composed by the most relevant professionals of the international scene of the visual communication field has selected 40 traditional posters and 10 kinetic posters that are going to be displayed during a dedicated exhibition at Graphic Days Torino and in the future events organised by PLUG and FAVINI, aiming at encouraging a positive reflection on the worth of diversity and integration to promote a democratic future.
On October, 4th, at 6.30 p.m., the organization will announce the selected posters and will award the first classified of each category while opening the exhibition.
Free entry event, admission subject to availability. A visit to the exhibition follows the award ceremony.
In collaboration with PLUG.