Starting from March 29, Culture Club returns to the Print Club!
5 meetings to discuss visual design with communication agencies and local studios. A space for peer comparison, aimed at young professionals and students, to enhance the creative network and get in touch with the eclecticism of the Turin scene.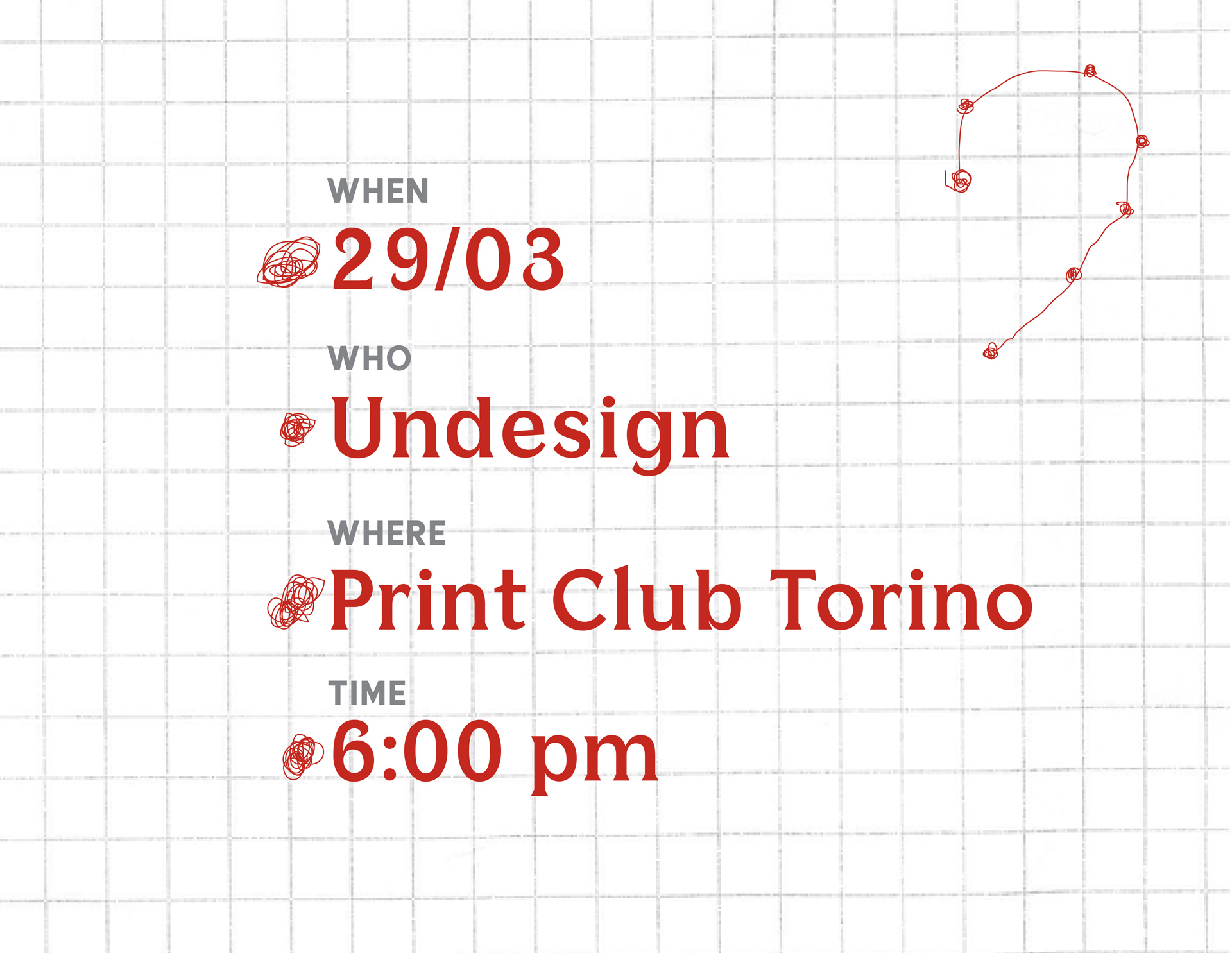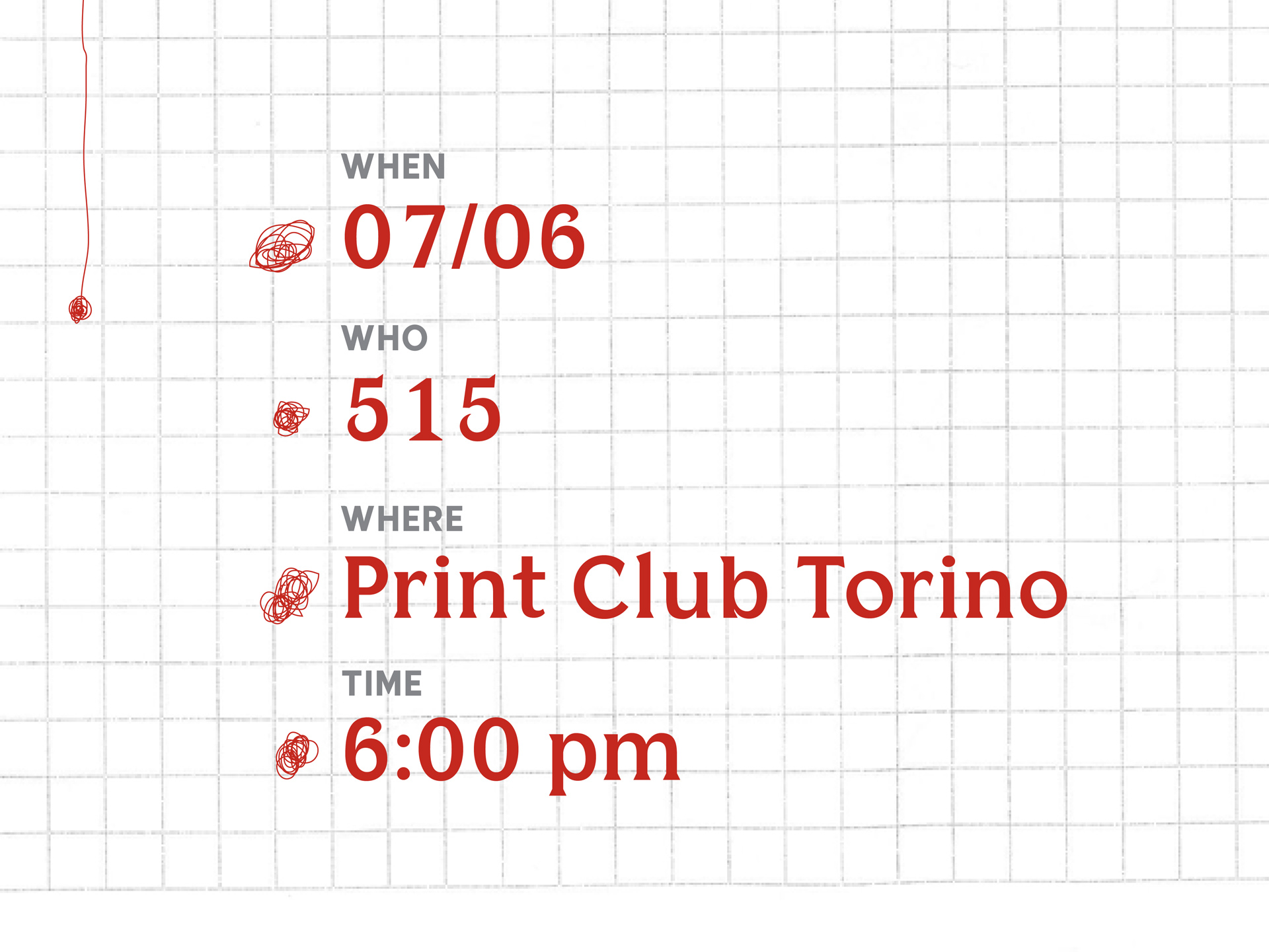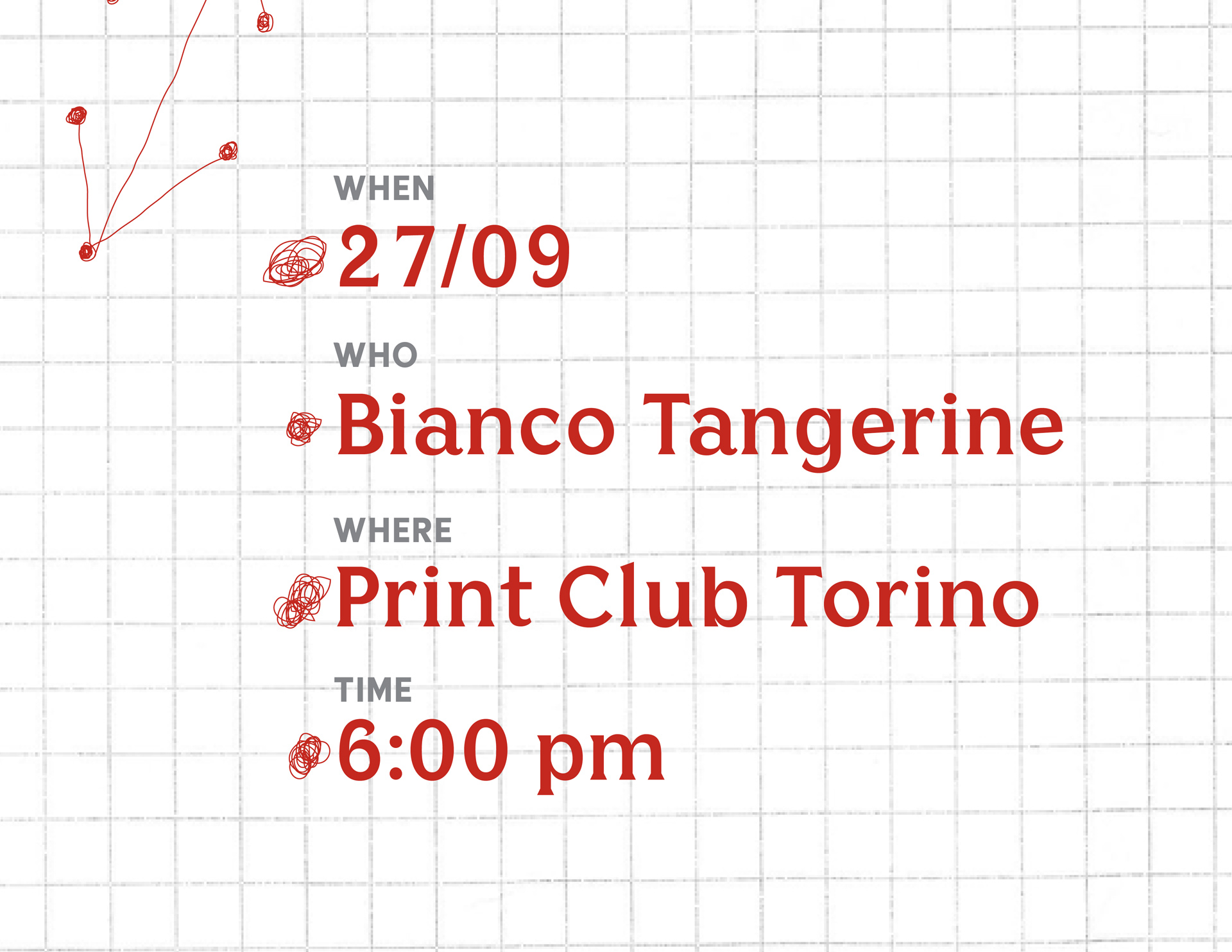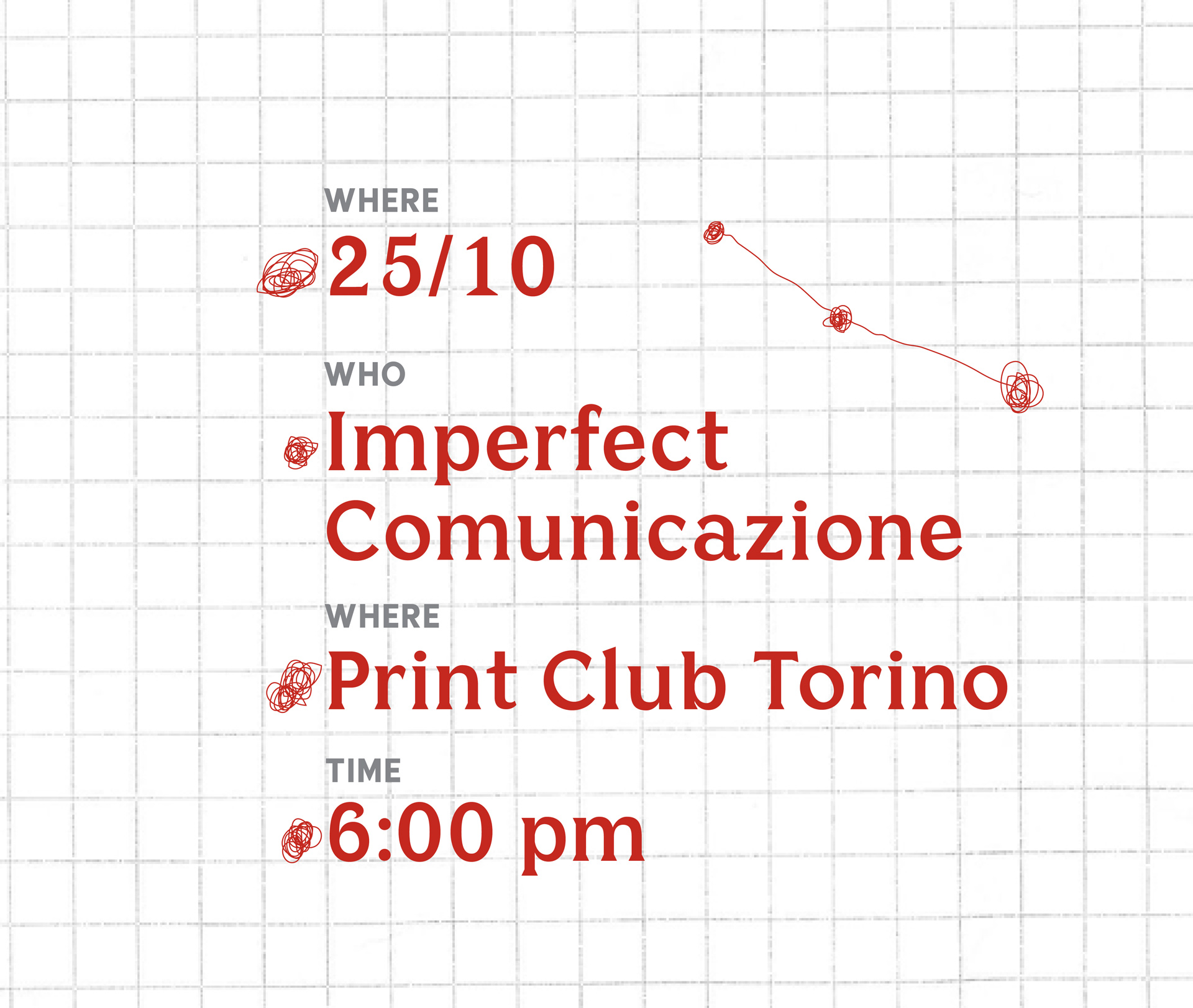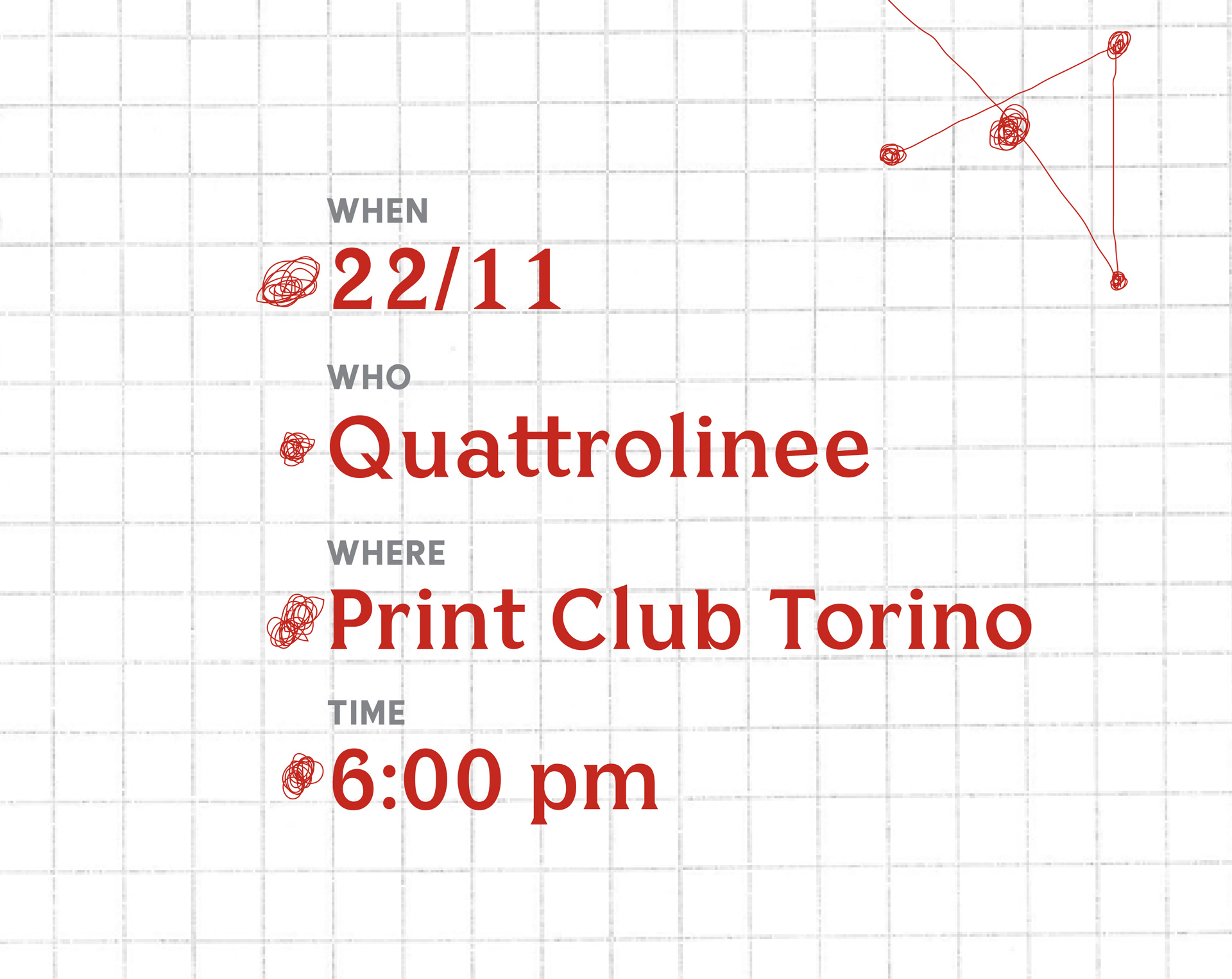 Undesign
,
515
,
Bianco Tangerine
,
Imperfect Comunicazione and
quattrolinee

will talk about their design vision and approach, also sharing opinions, more personal and subjective suggestions that are reflected in the structure of each agency, the objectives to be achieved and the ability to visualize content and information.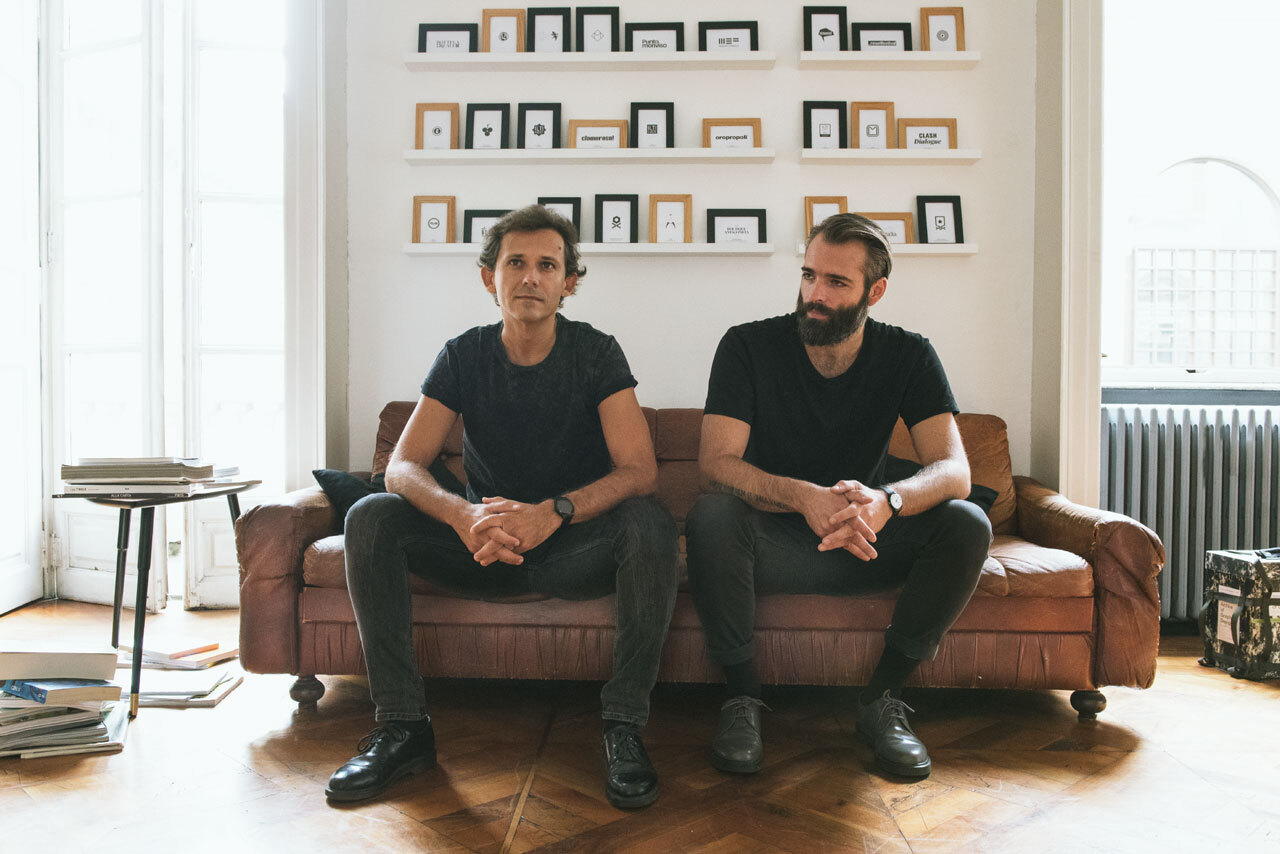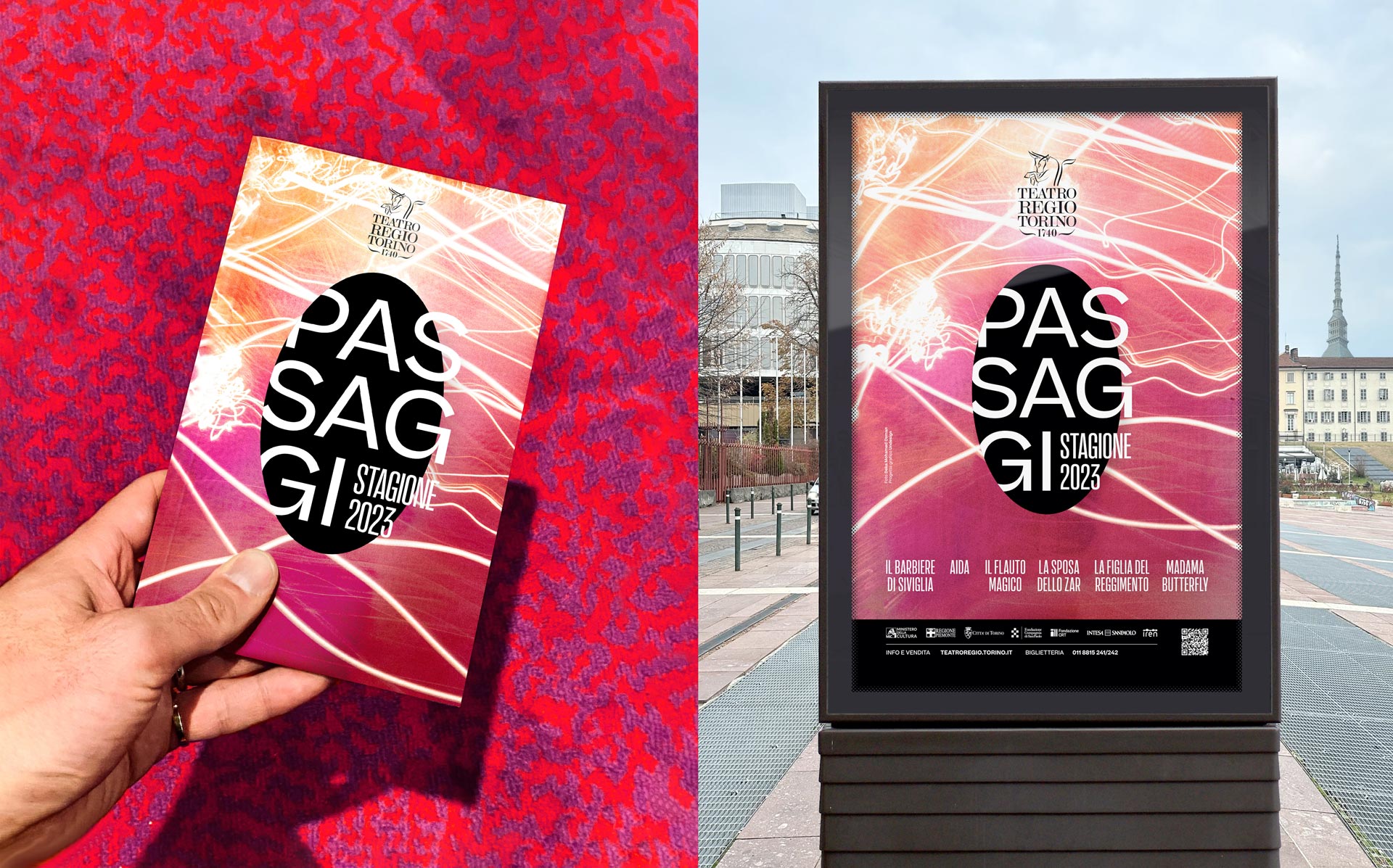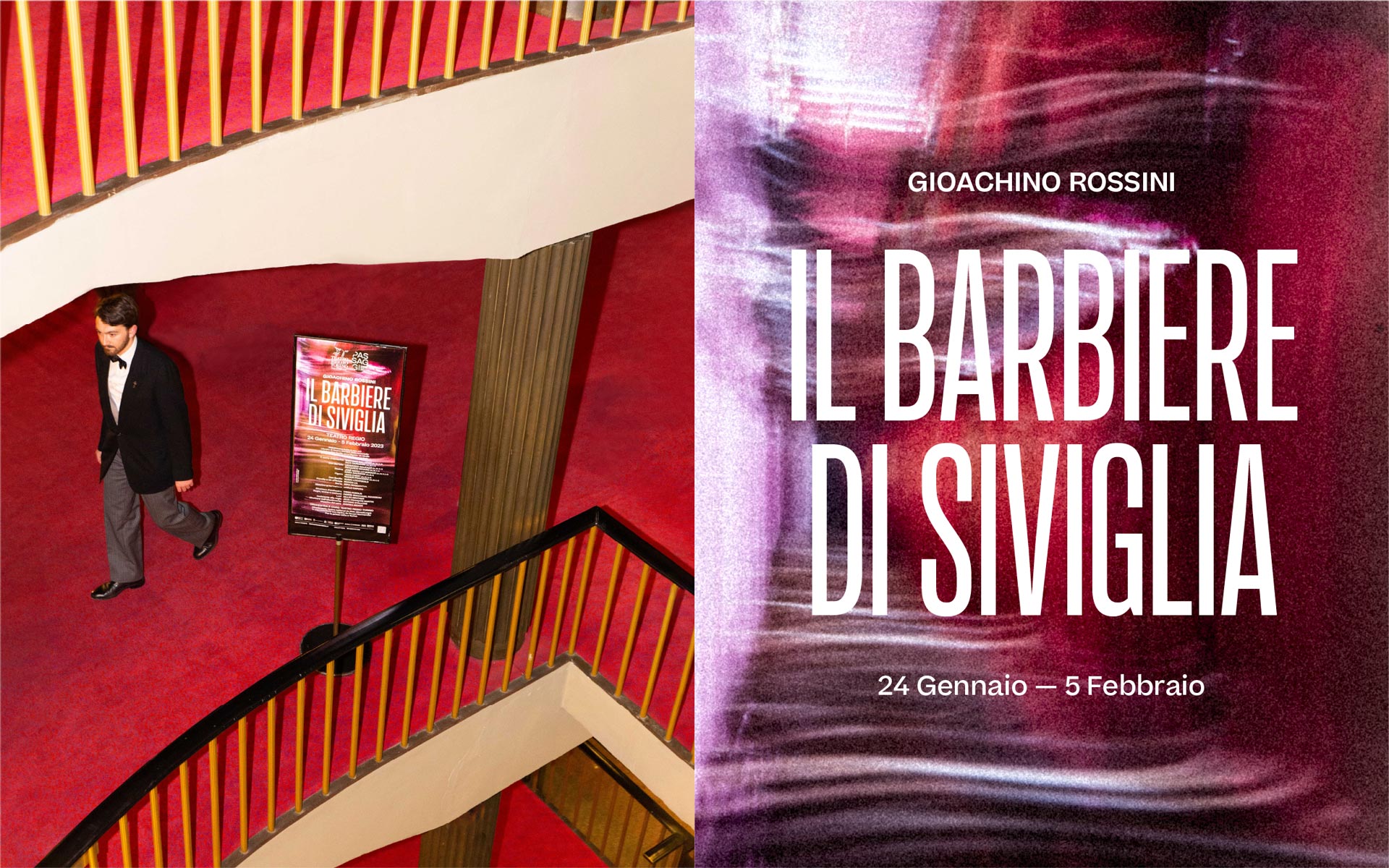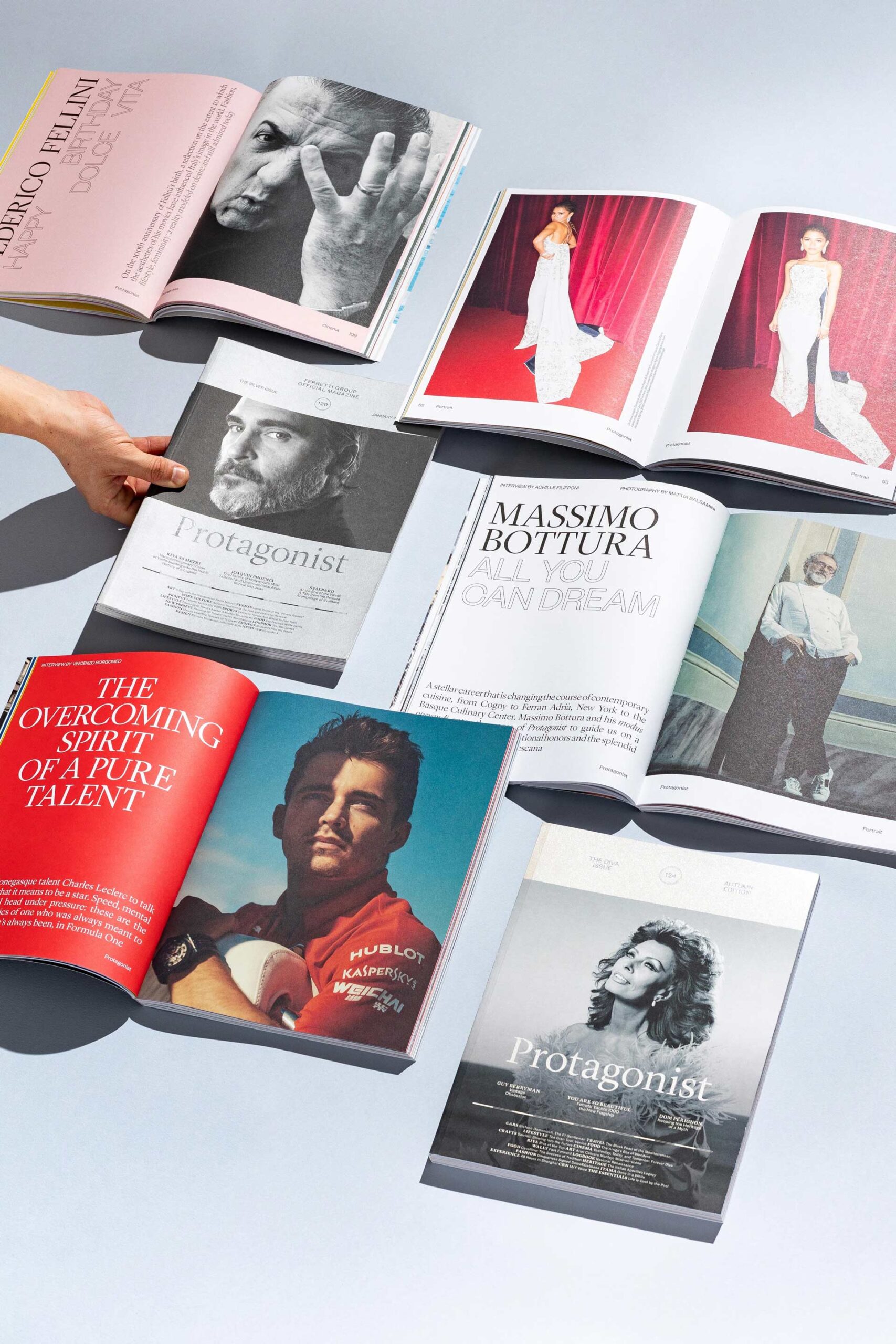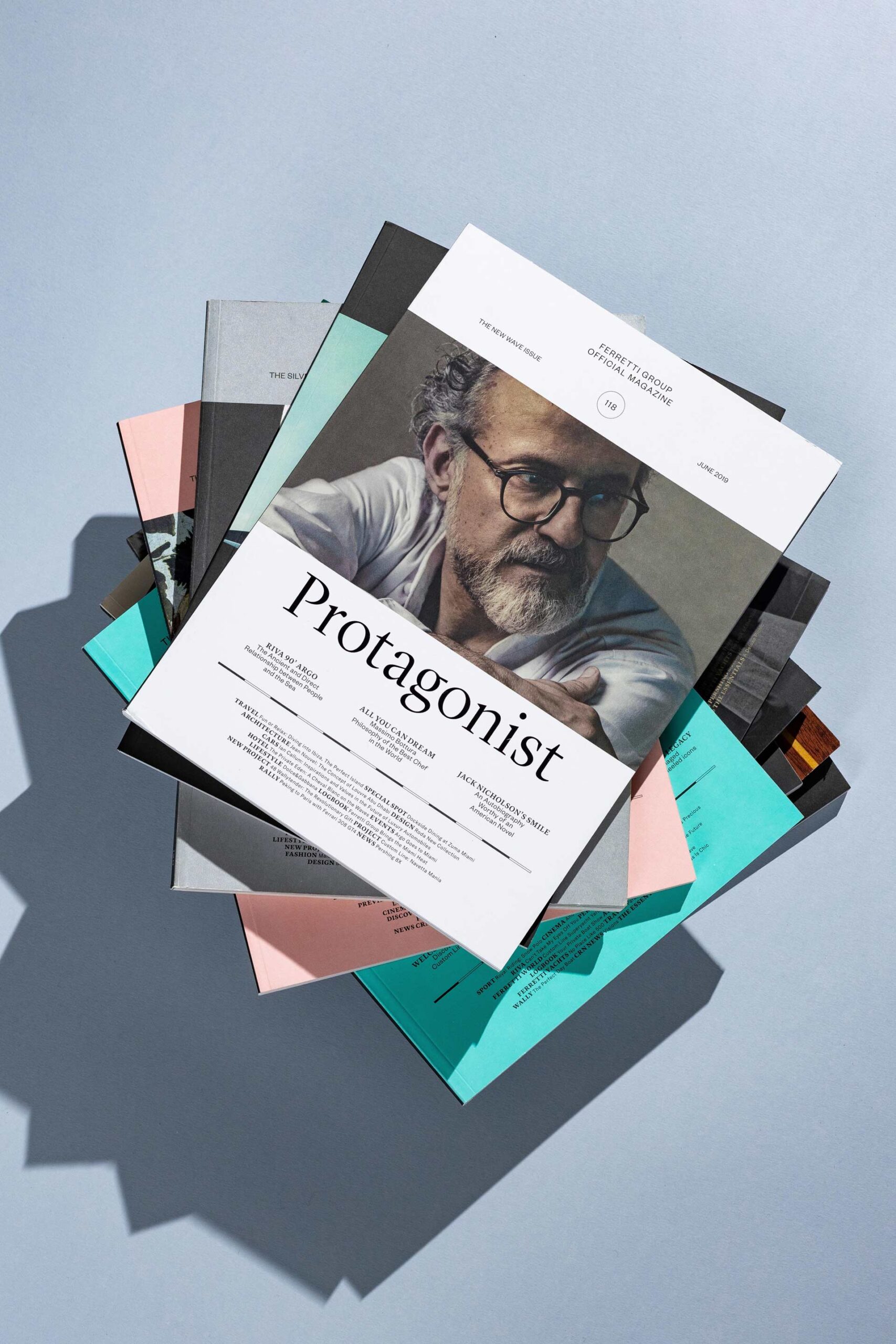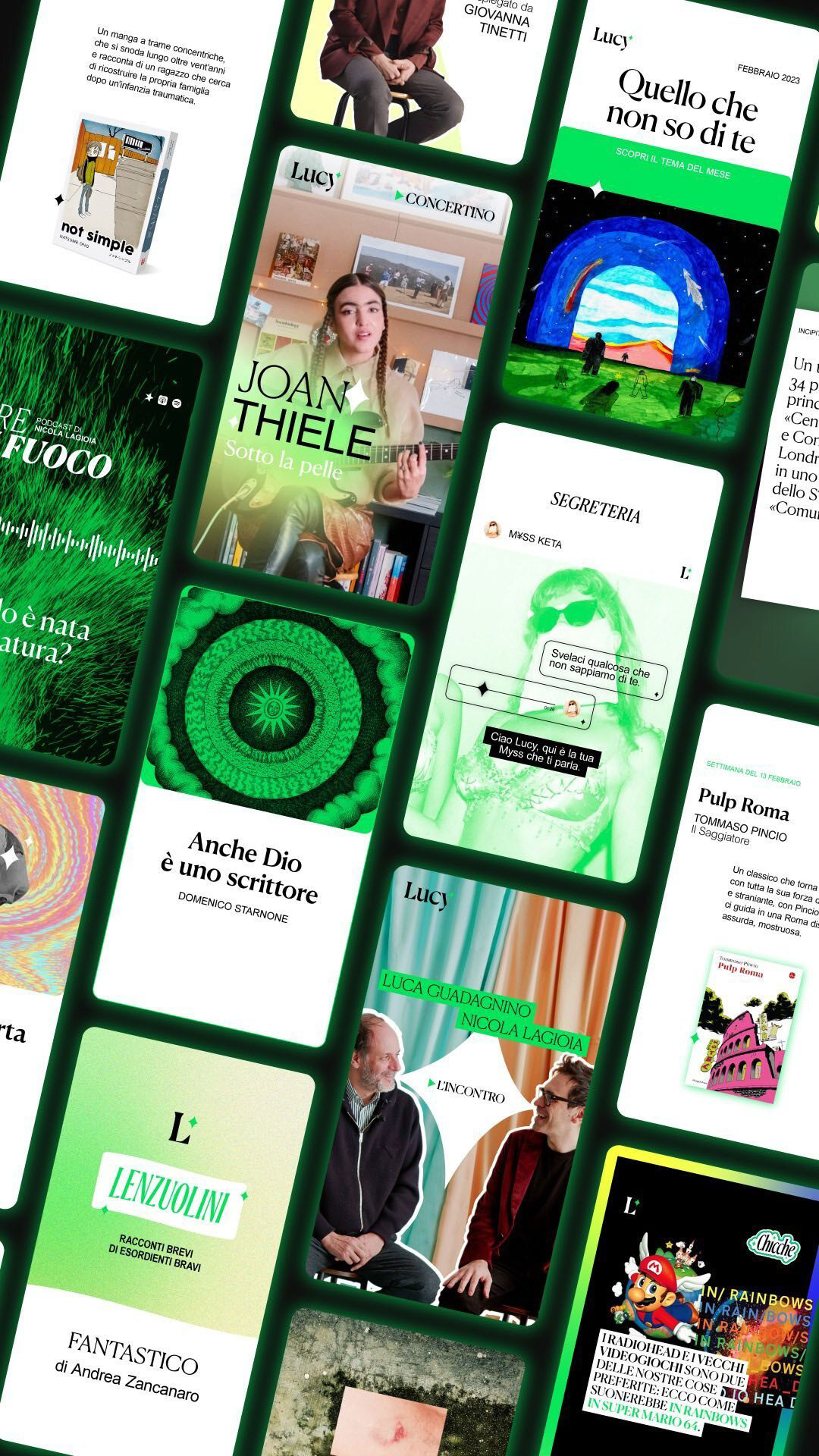 March 29 2023
Undesign
A creative agency founded in 2003 by Michele Bortolami and Tommaso Delmastro.
With a sartorial approach, for over twenty years they have combined strategy, vision and design to give shape to communication projects that inspire people and give value to brands.
Ferretti Yachts, Milan Design Week, Casa Martini, Lavazza, Cipriani Food, Gritti Palace, Ducati, Lonely Planet, Slow Food, Reggia di Venaria, Teatro Regio di Torino, Compagnia di San Paolo, Enel, Autostrade per l'Italia, Trenitalia, Engie, Stellantis, Philips, DiaSorin, the International Book Fair, Mondadori, Garzanti, Feltrinelli, DeAgostini and Il Sole 24 Ore are some of the clients.
Undesign also collaborates with the main Italian design schools and universities such as: Polytechnic of Turin, European Institute of Design, New Academy of Fine Arts in Milan.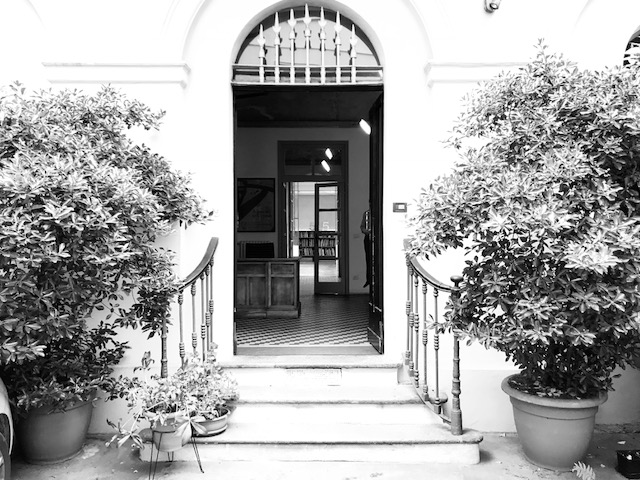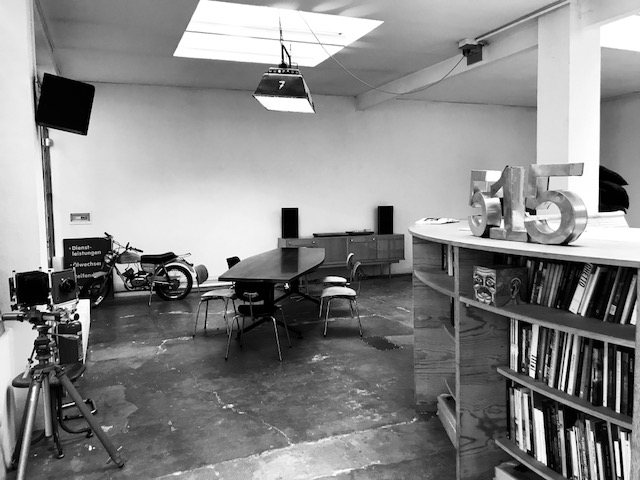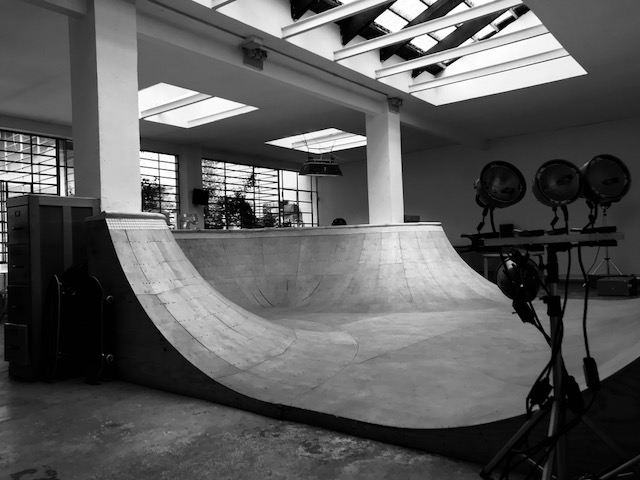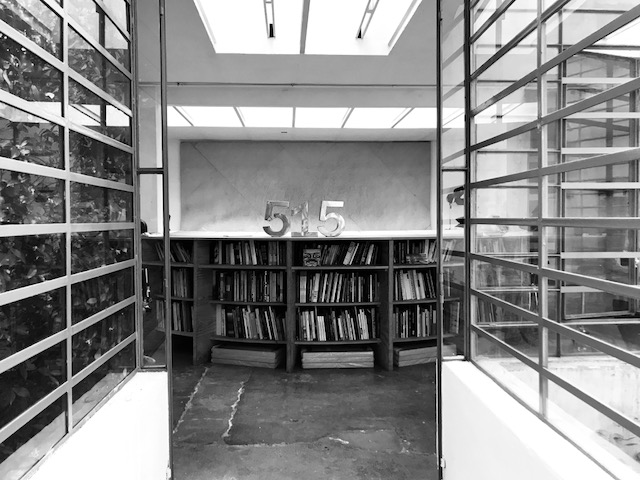 June 7 2023
515
515 creative shop is an advertising design studio, a research lab focused on the contemporary art, fashion, automotive, and editorial industries.
Among the clients, Intragen-revlon, Abarth, Adidas, Alfa Romeo, Baco, Brioni, Clue, Del cambio, Ducati, Fiat, Franco Noero, Gas, Hache, Illy, Indiana editore, Intersection magazine, Lancia, Linea 77, Mandarina Duck, Martini, Maserati, Mila Schon, Nitro, Nomad, Pinacoteca Agnelli, Prototipo test.ing, Samsung, Skitsch, Sunsystem, Ter et bantine, The forth sex, U-earth.
A perfect setting to show the designers of tomorrow the behind-the-scenes look at a communication project and the different professional roles that rotate within a communication studio. And if the guests have not answered all the curiosities, it will be possible to ask questions during the meeting or at the end, face to face, over a beer.
But the project doesn't end there. After the words, we move on to action.
In fact, the participants will have the opportunity to apply to work side by side with one of the studios involved in a creative project in collaboration with the Print Club: the outputs will be produced in the laboratory with the present printing techniques and will compose an exhibition itinerary dedicated to a social issue.