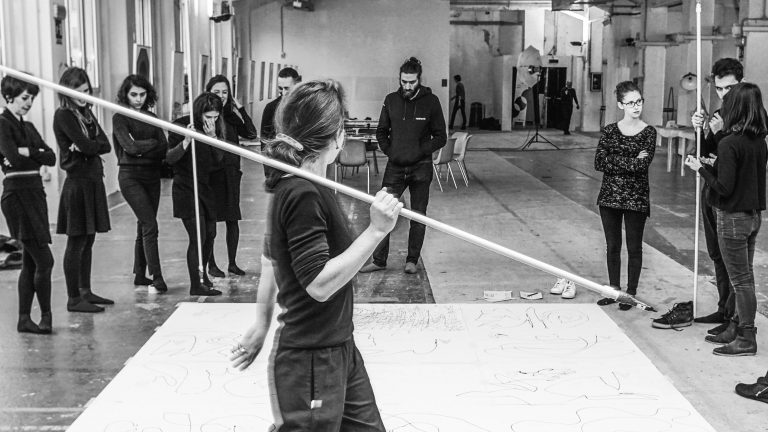 Script > perform.
Drawing as a score
The workshop proposes a generative approach to manual drawing, according to a process inspired by the series of Wall drawings by the conceptual artist Sol LeWitt. Participants will experience the possibility of designing abstract forms starting from a set of instructions that will function as a graphic "score", to be performed individually or collectively.
We will work in a large format, benefiting from the space around us – the ground, the walls, the tables – with particular attention to the relationship between the body, the tools and the surface of the drawing. The instructions and the documents will be reproduced in photocopy to create a limited edition book.
The workshop will be held in Italian. The participation is free, mandatory registration.
In collaboration with CFP Bauer – AFOL Metropolitana.