Cas Holman, selected from the award-winning documentary series "Abstract: The Art of Design" on Netflix, guest at Graphic Days® 2022.
Cas Holman: design for play
September 23 - October 2 2022
For two decades Cas Holman has been designing playthings and playspaces that encourage exploration, imagination, and collaboration. Through her company Heroes Will Rise, Cas creates intuitive toys that inspire creative, open-ended play, including the award-winning Rigamajig, a line of playful building kits used in schools and public spaces worldwide. An educator of 12 years and former Associate Professor of Industrial Design at the Rhode Island School of Design (RISD), Cas travels the globe to collaborate with thought and industry leaders in early education, curriculum design, public space, and childhood advocacy who share her passion for creating opportunities for child-directed free play. Her philosophy and approach to designing for play was recently featured in the award-winning documentary series "Abstract: The Art of Design" on Netflix.
For the first time in Italy, the interactive exhibition of the toy designer Cas Holman features original artwork, process sketches, scale models, and prototypes that give insight into Cas's highly iterative, hands-on creative process.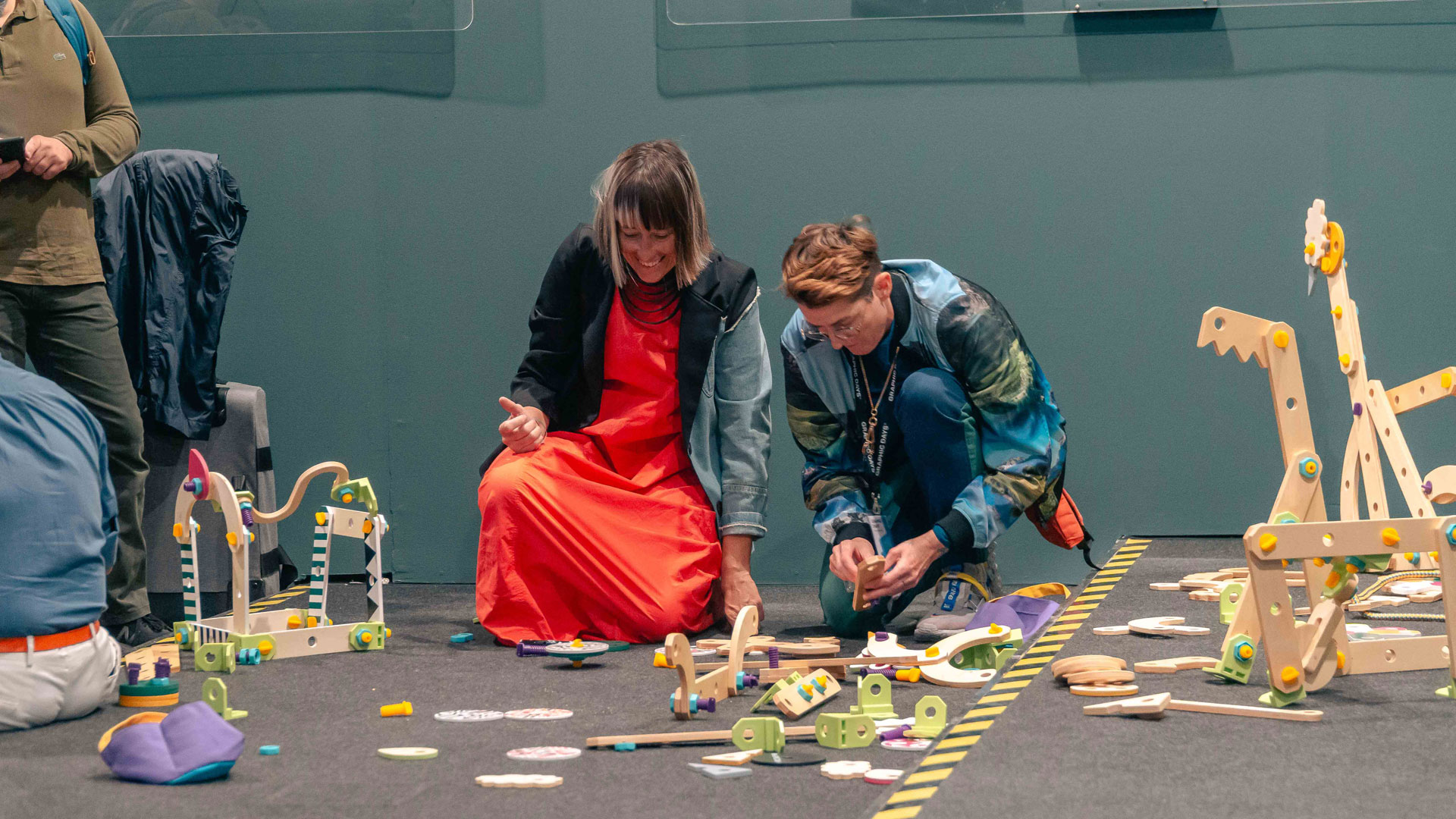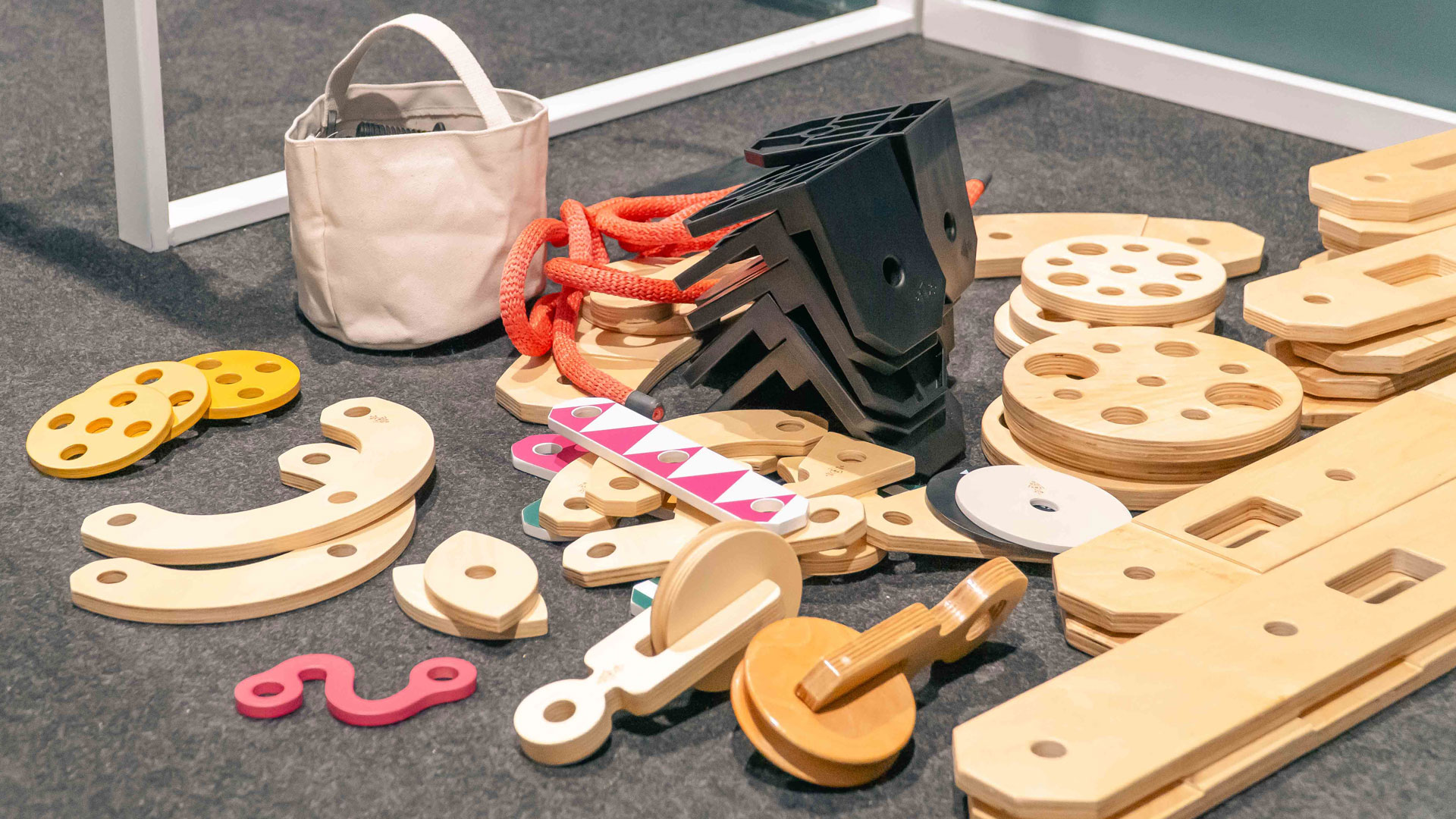 Cas's sketches may look messy, some almost indecipherable scribbles. When she's sketching, her hand and brain are working together to imagine new ideas and variations. The sketches are not meant to communicate an idea, but to generate new ideas and help Cas visualize or understand what a design might become, or how it might work.
The prototypes are made with readily available materials. Included in the process, they are always played with and often given to children for "play-testing". The most important part of Cas's design process is play-testing and feedback from children.
The exhibition was shown inside the Cavallerizza Reale, on the occasion of the seventh edition of the Graphic Days
®
festival from September 23 to October 2.
On September 24 Cas Holman also gave a lecture entitled "PLAY FIRST! Design Talk" together with designers Luca Boscardin and Raphaël Pluvinage and a workshop dedicated to the use of his Rigamajig large-scale construction kit.