The Graphic Days® festival is an event dedicated to Italian and international visual design which, since 2016, has involved artists, professionals and the most relevant studios on the international scene.
Torino Graphic Days Vol. 02 is Universal identities.
The 2017 festival's edition aims at analysing, sharing and amplifying the influence of visual communication to represent the plurality of our contemporary world.
Graphic design is a universal communication tool: it overcomes both linguistic and cultural barriers of different countries. Each culture is characterized by a visual heritage which includes globally recognized symbols both as expressions of a specific identity or as universal concepts. Universal Identities gathers pictures belonging to different cultures: it splits them, it takes them out of context and manipulates them to create a collection of interlocking elements that multiplies the scenarios of universal communication.
La Stampa, La Repubblica, Torinosette, Origami, Il Corriere delle Alpi, L'amico del popolo
Arredativo
Draft
Arte.it
Il Quotidiano Piemontese
Ansa Piemonte
Le strade di Torino
Mente Locale
Torino Today
equilibrarte
Torino Oggi
Feel Desain
We Make A Pair
Il Manifesto
ZERO EU 
The festival was a veritable marathon of unmissable events: a dense calendar of workshops, conferences, performances and exhibitions with international guests. Added to this, at the weekend there was a performative market fair and a space dedicated to visual design.
The exhibition spanned different currents and styles of visual design, from the East Coast to Poland, from Great Britain to Italy; among the exhibitions, a focus on the work of Franco Grignani, the presentation of the network of artisan printing workshops from different parts of the world, Eyes on Barcelona and a reflection on the evolution of the concept of  maps and graphic representation of the territory through over 30 maps illustrated by as many national and international artists.
Within the program of talks, workshops and performances we hosted: Studio Spass, Patrick Thomas, Grilli Type, Ruedi Baur, Olimpia Zagnoli, Alexander Tochilovsky, Display, Nathan Smith E Sam T Smith, Lobulo, Massimo Pitis, Omar Vulpinari, Accurat, Chiara Riva, Roberto Bagatti, Massimo Polello, Fernando Cobelo, Hikimi, Daniela Tieni, Rita Petruccioli, Resli Tale, Chiara Morra, Risotto, Corrado Musmeci, Keming, Jeremy Leslie, Francesco Franchi, Stamperia Busato, Elisa Talentino, Matteo Berton, Zorkmade, Riccardo Ten Colombo, Joys, Ct, Erik Kessels, Ben Freeman.
In the month before the event, for the first time, the festival involved the city in a widespread program of events with free admission. Institutions, museums, commercial activities and protagonists of the artistic- cultural panorama of the territory collaborated with us to organize a series of thematic events related to visual art: In the city.
A project by Print Club Torino, Plug, Tal, Quattrolinee, MG2 architetture

As part of Torino Design of the City
Sustained by Compagnia di San Paolo, Camera di Commercio
Main partners: Toolbox Coworking
With the support of Fondazione per l'architettura / Torino, Goethe Institut
Patronized by Ministero dei Beni e delle Attività Culturali e del Turismo, Città di Torino, Città Metropolitana di Torino, Regione Piemonte, Politecnico di Torino, Università degli Studi di Torino, Aiap
With the participation of Ognisko Polskie W Turynie, SeeYouSound, Project-to, Street Alps, SoundX
With the collaboration of Villa Consulting, Fuori dal Funnel, Hoppipolla, Titoo for you
Media partner: Rai
Design and web: Quattrolinee
Staging: MG2 architetture
Technical sponsors: Favini, Arbos, Poormanger, Yamgu, Sticker Mule, Pixide, Ariowiggins, Tomato Backpackers, Printaly, Promos Comunicazione, Sublitex, Marco Polo, Campus San Paolo, Hotel Continental, Midimusic, IGPDecaux, Cuervo, Acuson, Paola Minerdo, Parmaprint, Zipnews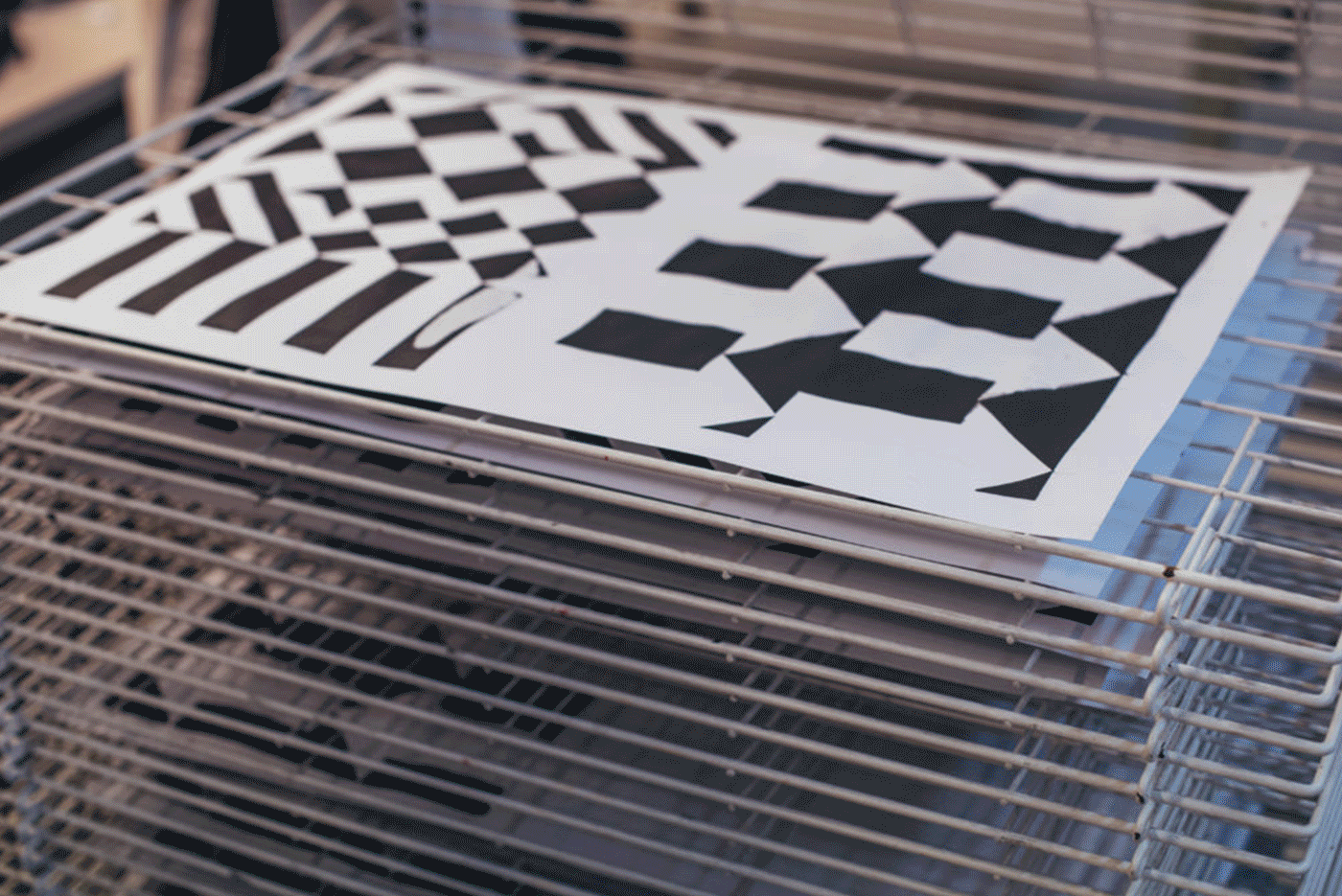 A dense calendar of workshops, conferences, performances and exhibitions with international guests from 12th to 15th October 2017.
I nostri numeri
7000 visitors
3 days
13 talks
6 workshops
11 performances
23 exhibitions
60 guests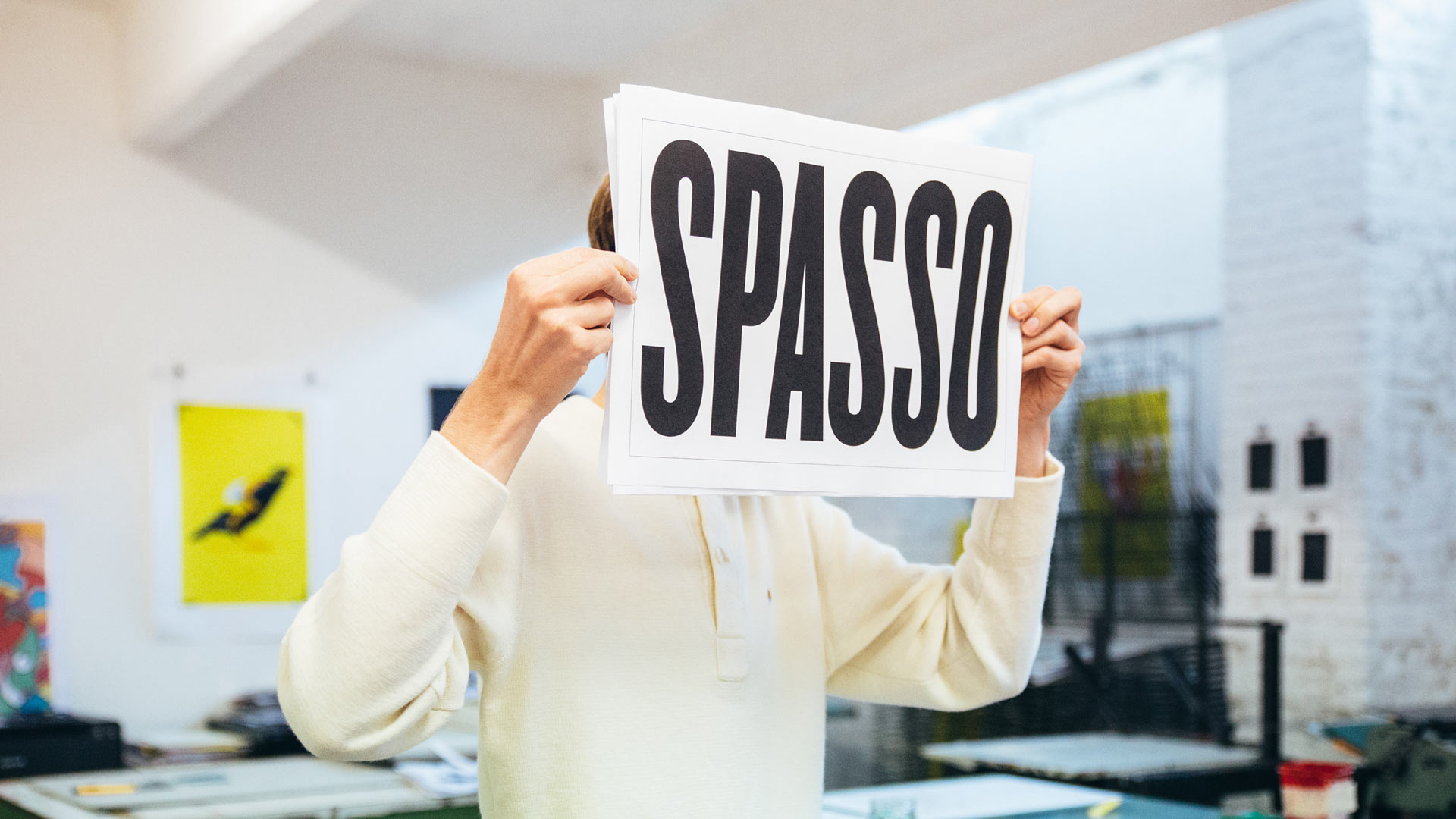 Three days of conferences and workshops with the big names in international visual communication. From editorial to digital through spatial design, involving professionals from the international scene to narrate the past, present and future of graphic design.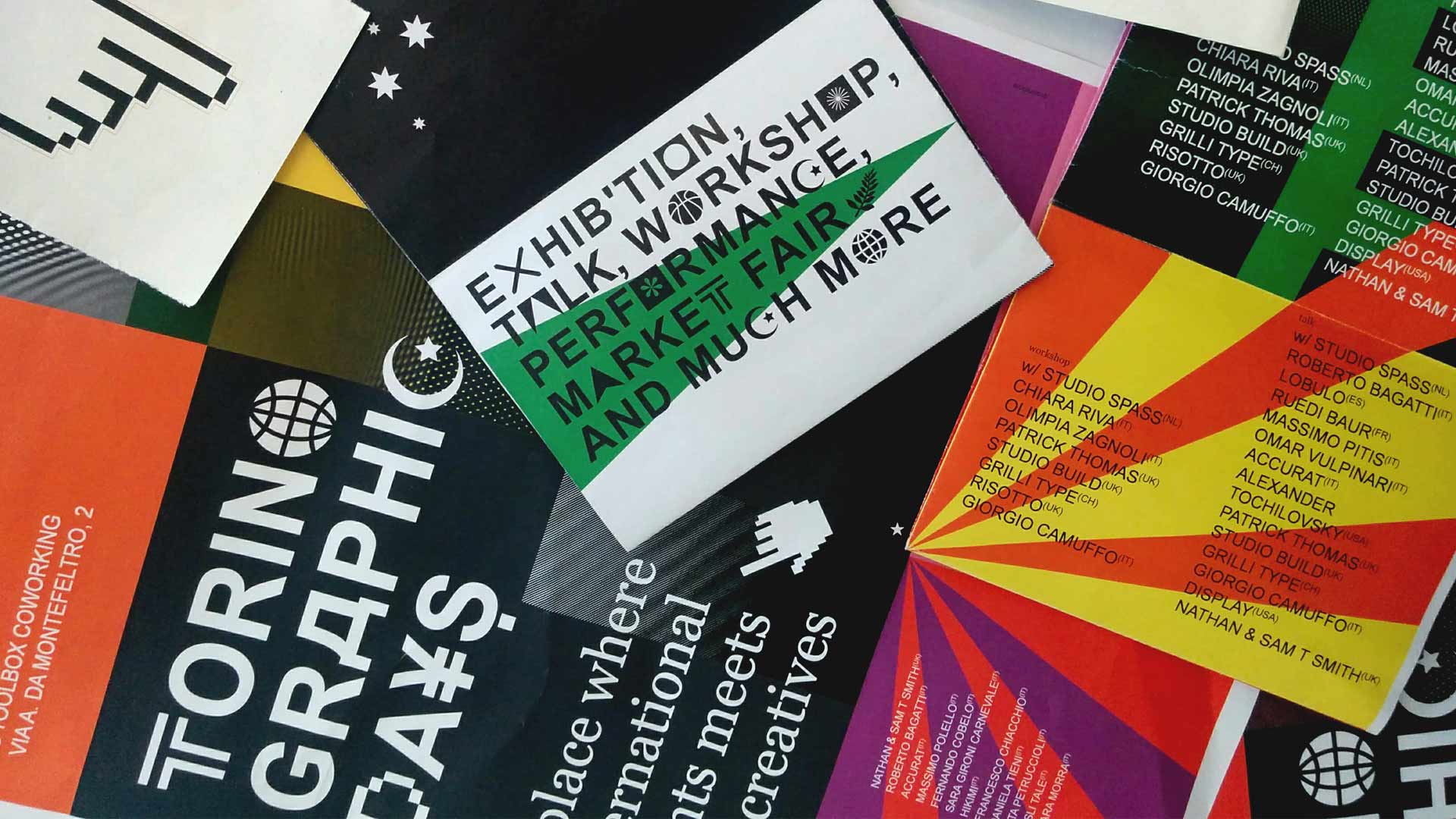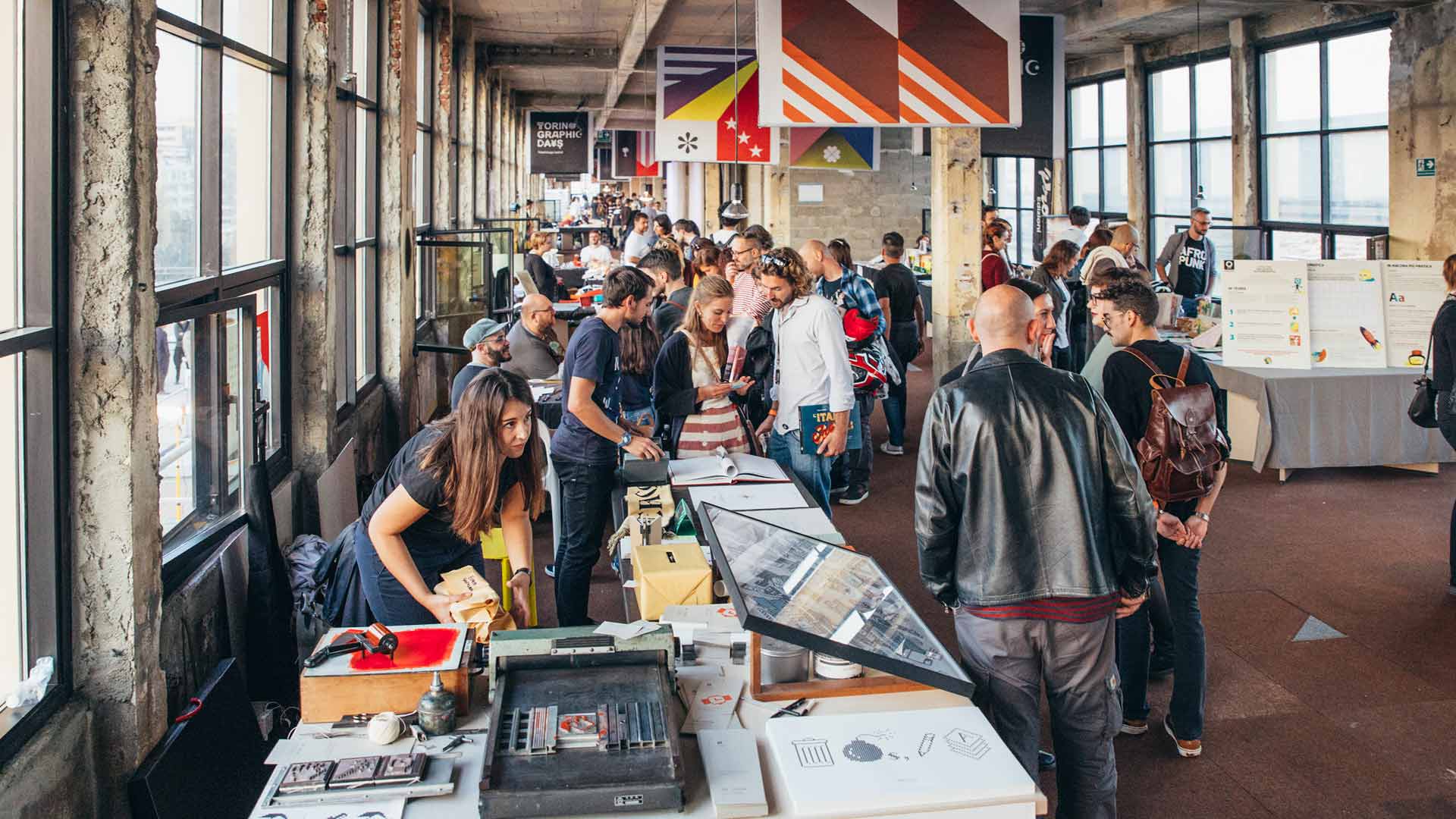 For the first time, in the month preceeding the event, the festival involved the fabric of the city in a widespread calendar of events with free admission, linked to visual art: In the city. Go to the program.
With Eyes on Barcelona we inaugurated a new curatorial project: every year we dedicate an exhibition, talks and workshops to an in-depth study of the visual culture of a guest country. Go to the program.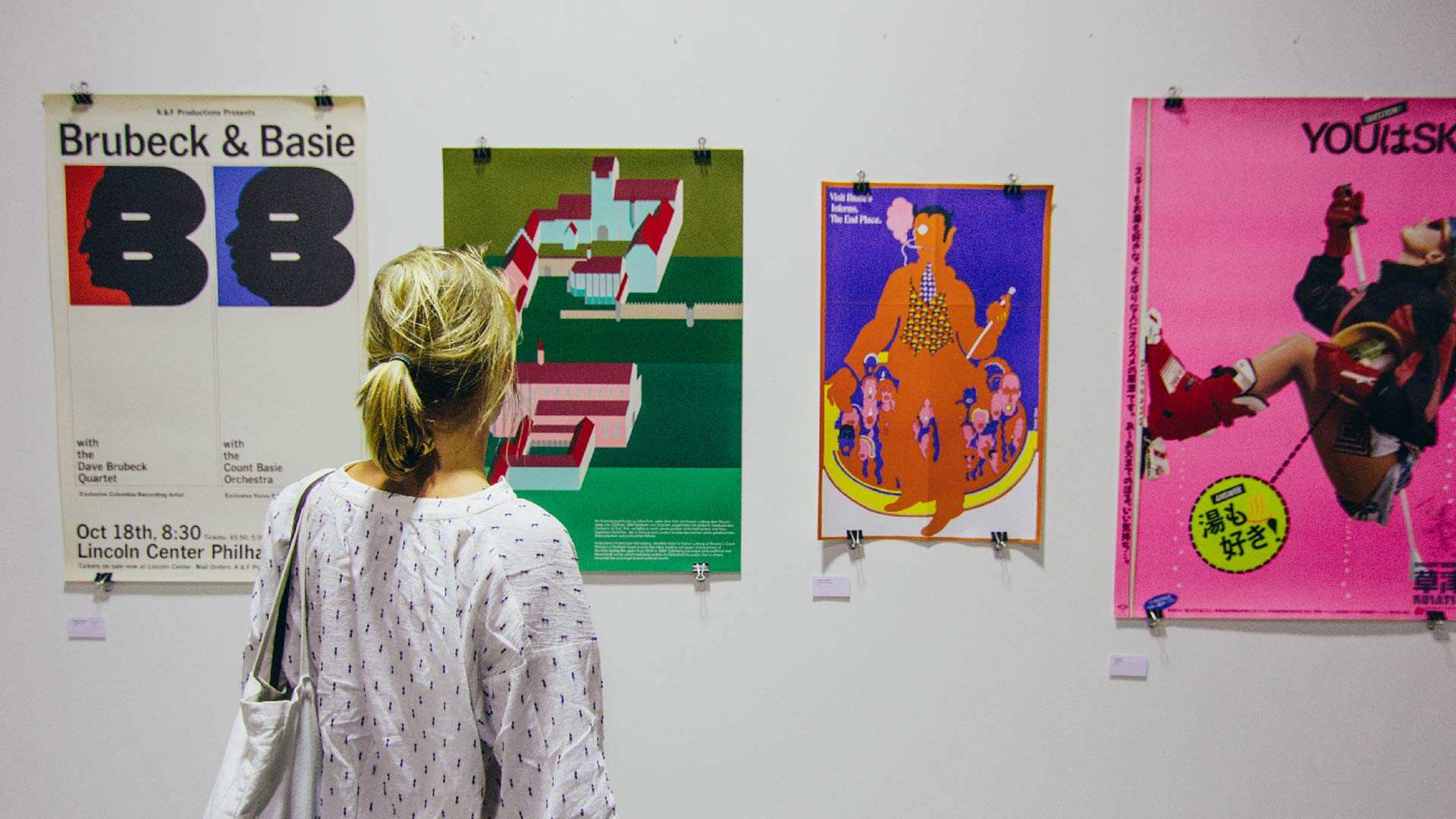 International artists of illustration, paper design and calligraphy surprised us with live performances, involving the public in the creative process.
Over the weekend a market fair was held with some artisanal and innovative realities that belong to the world of visual communication: Edizioni del Frisco, Fondazione il Bisonte, Bolo Paper, Lazy Dog Press, Lökzine, Officina Typo, Fallani Venezia, Stefano Colferai, Tapirulan, Chiara Riva, Print About Me, Studio Rebigo, Strane Dizioni, Jacopo Rosati, Medulla, Mara Cozzalino, Archivio Tipografico, Bottega Fagnola, Novepunti, Elena Borghi, Massimo Polello.