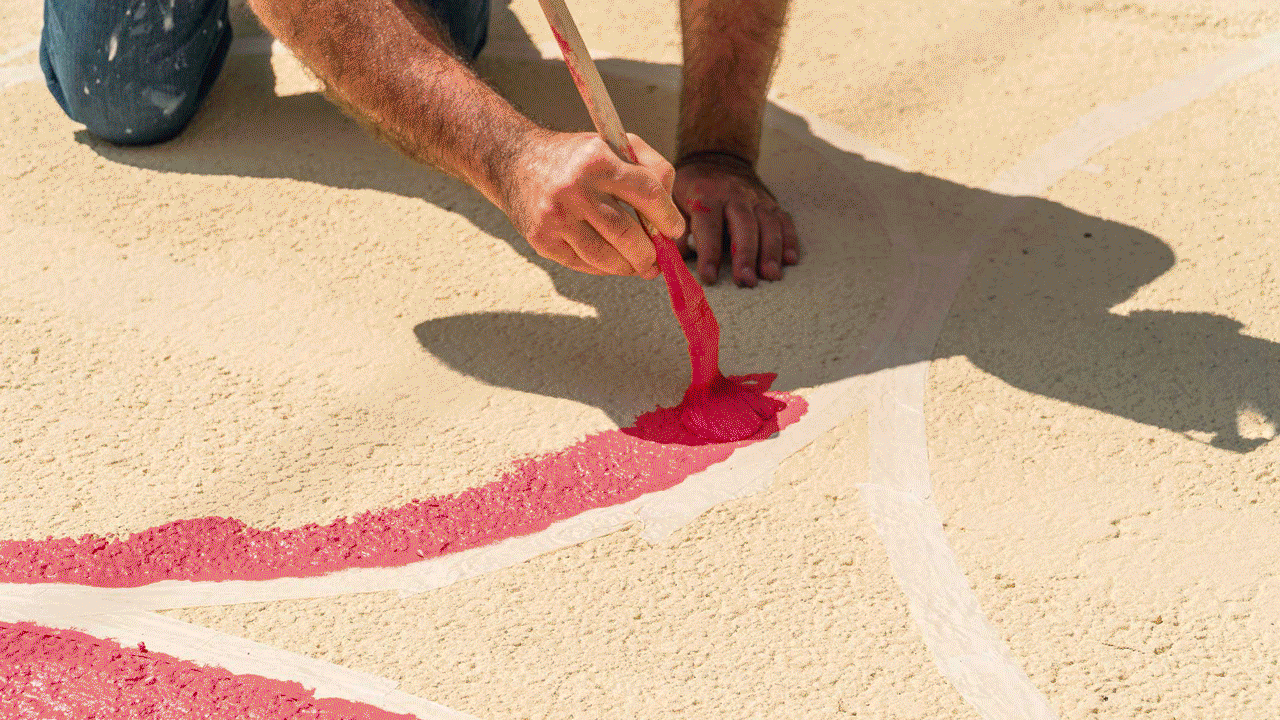 Manifesto
Graphic Days® is an innovative cultural center that curates and implements cultural projects with social repercussions: it deals with visual and social design.
Graphic Days® is an international annual festival of scientific dissemination, experimentation and reserach and an observatory on visual and social design thanks to the collaboration with a network of international and local actors.
Graphic Days® is a space for cultural dissemination through the curation and promotion of projects, exhibitions and artistic residencies.
Graphic Days® is a design lab, a laboratory for projects that, through social design, develops actions on the territory with social repercussions (from urban regeneration to initiatives of active citizenship).
We mix design and people is the claim: thanks to its ability to communicate in a visual and immediate way, visual design reduces the distance between a message and its recipient, it conveys information and stimulates debate with the aim of making the beneficiaries active and oriented towards change.
For us visual design is the tool to create an encounter between people, providing them with new ways of interpreting and using social innovation projects through a design oriented multidisciplinary approach.
History
The project originated in 2016 as Torino Graphic Days, a festival to promote the cultural value of visual communication that has been transformed into a permanent design and dissemination laboratory, active all year round, on the themes of visual and social design.
It is a project of the Print Club Torino association, the first Italian printing and graphic experimentation laboratory located in Turin, founded in 2015.
From 2020 Torino Graphic Days has become Graphic Days®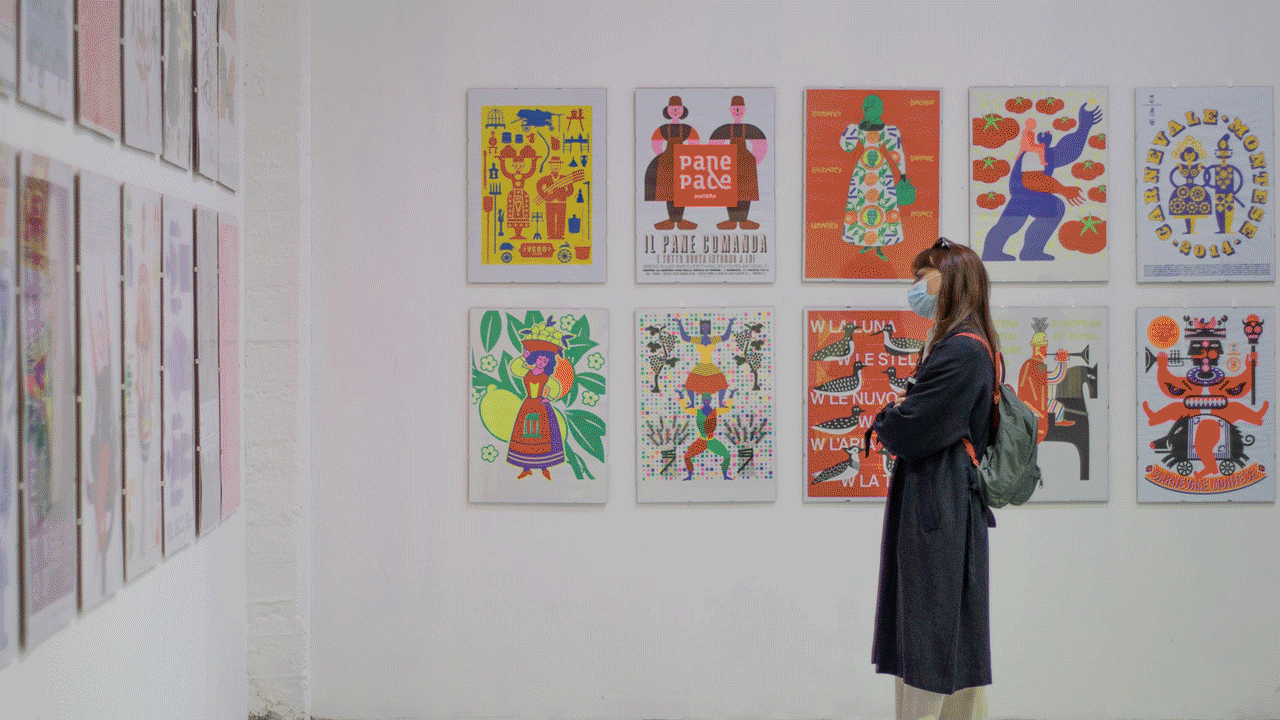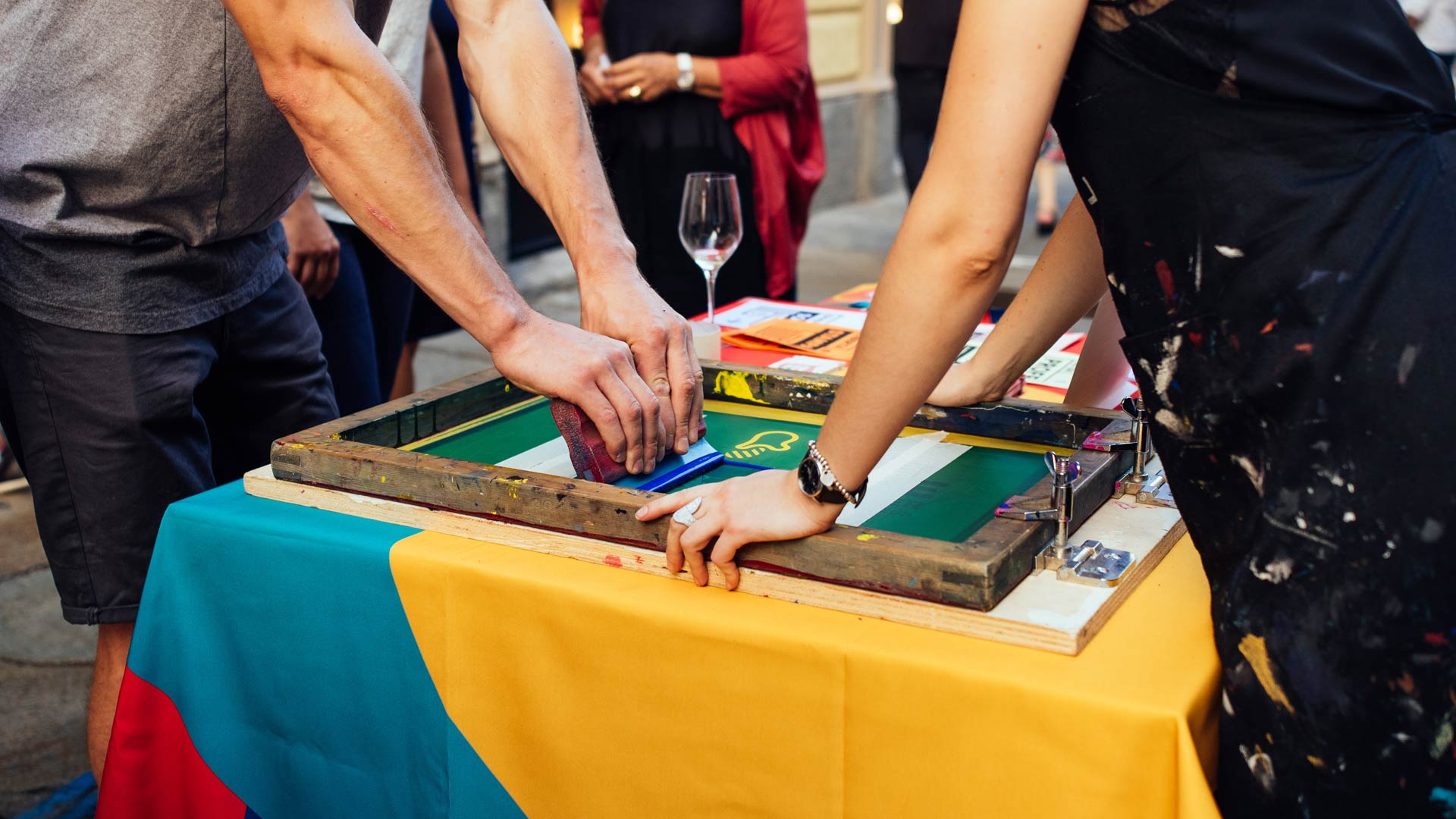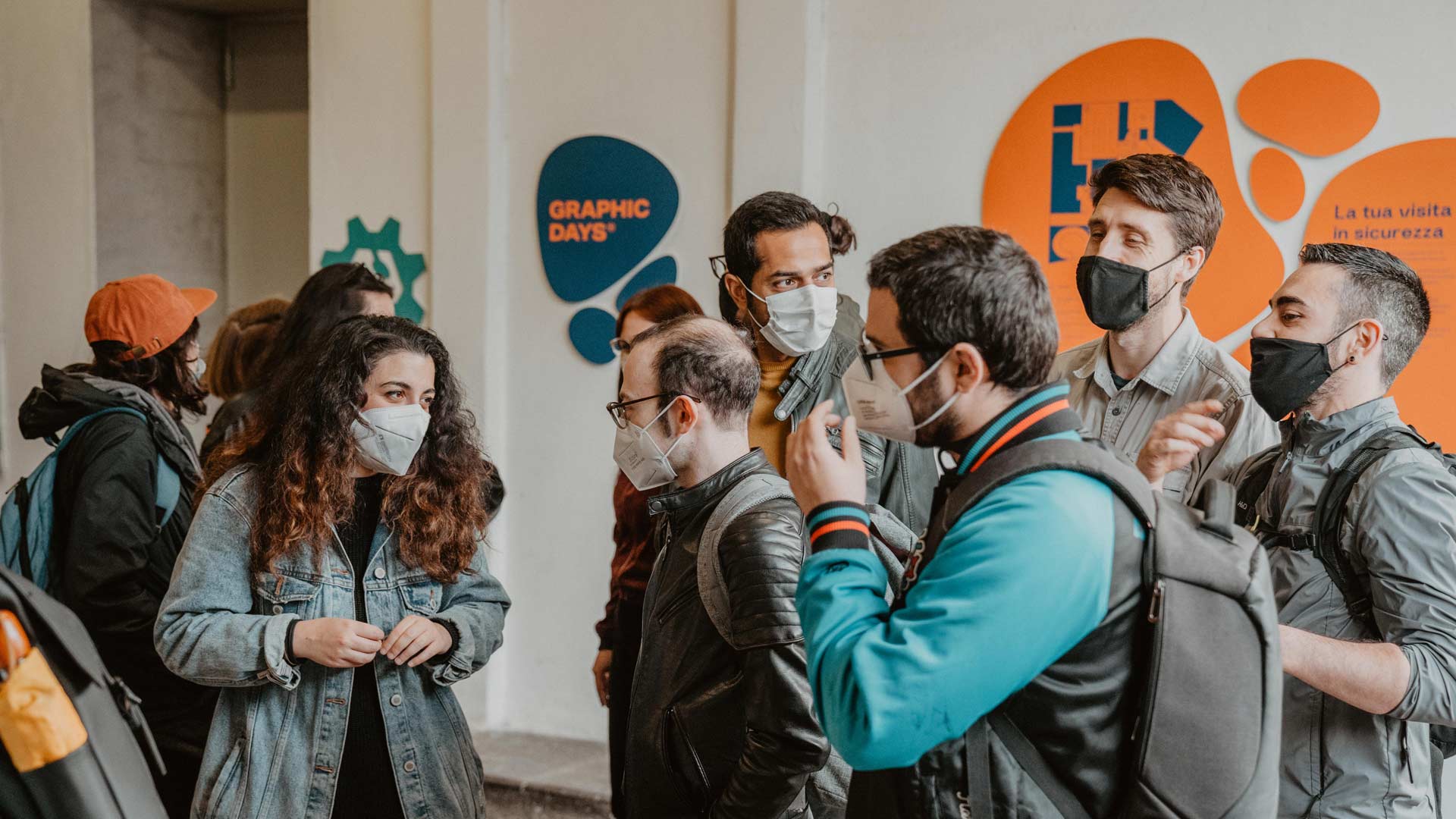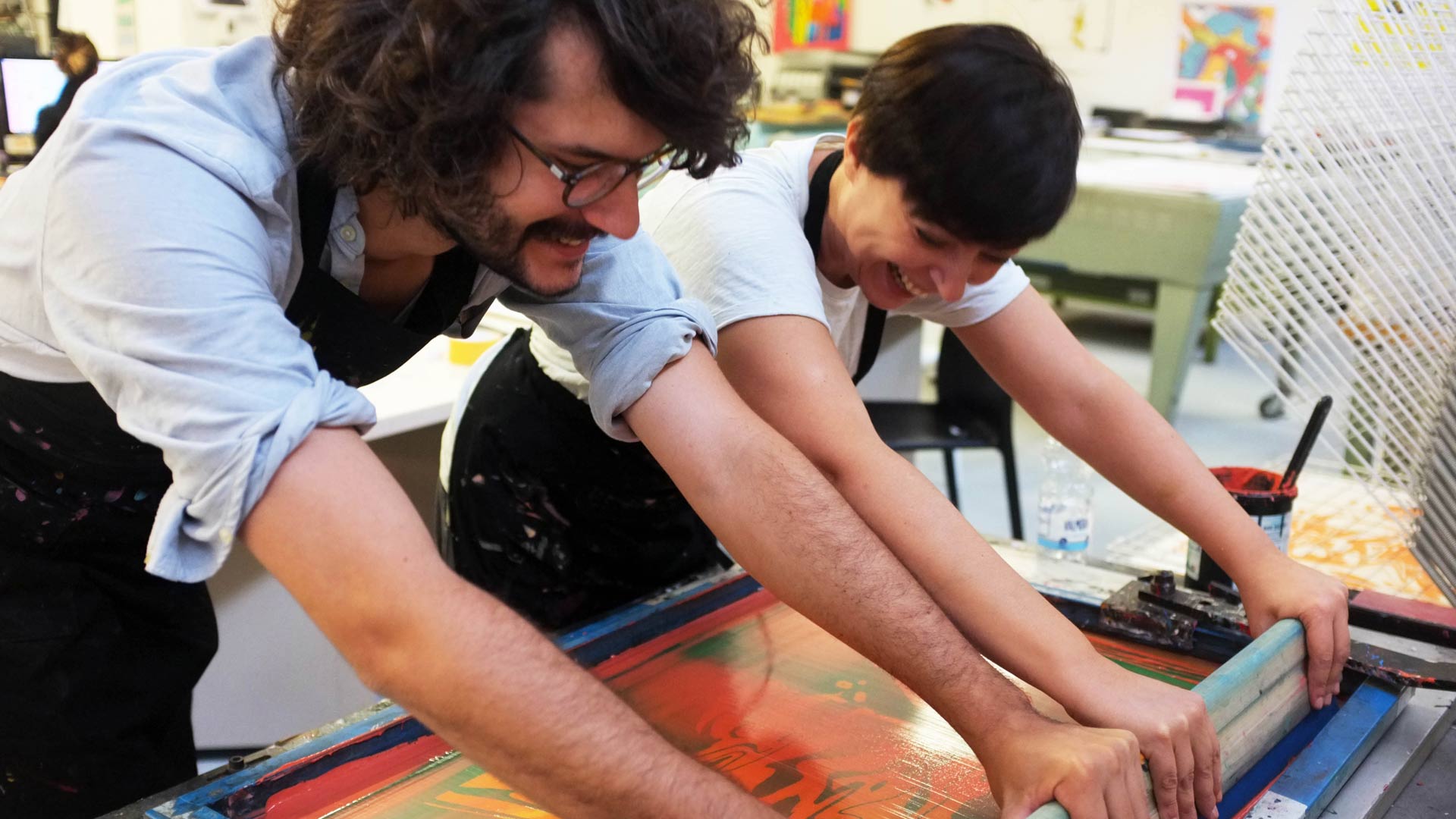 Artistic and creative management
Ilaria Reposo, Fabio Guida
Project team
Camila Basso Rubbo, Sabrina Casu, Federica Giagu, Federica La Forgia, Joe Quercia, Christian Racca                       
Communication and Press office
Raffaella Bucci, Sara Perro
Fundraising
Marta Marucco
Training, design and production (graphic art)
Luisella Cresto
Graphic design and web development
Quattrolinee
Print Club Torino
A dynamic and multi-project cultural center which combines social innovation design and visual culture through courses, activities, events, collaborations and immersive experiences that revolve around the themes of social inclusion and accessability. 
Design&People
Graphic Days® design lab, a reality created with the aim of making the know-how of the Graphic Days® project and the Print Club Torino laboratory available to third parties both public and private, offering cultural and social planning services, communication, CSR,…
Quattrolinee
A brand agency based in Turin combining strategy, design and technology to create innovative communication actions. The agency deals with strategic communication, technology development, retail and exhibition spaces design.
Associazione Plug
A cultural non-profit organization, focused on social communication and sustainable design, that carries out cultural projects in the educational, social, environmental and artistic fields. It promotes the Posterheroes international contest.
Istituzioni che hanno sostenuto il progetto
Enti culturali e formativi 
Ministero dei Beni Culturali
,
AGI – Alliance Graphique Internationale
,
AIAP – Associazione italiana design della comunicazione visiva
, 
AIAPI – Associazione Internazionale Arti Plastiche Italia
,
Fondazione per l'architettura / Torino
,
Museo Egizio
,
Politecnico di Torino
,
Università degli Studi di Torino
, 
IED – Istituto europeo di design
,
IAAD – Istituto d'arte applicata e design
,
Isia Urbino
,
Écal
,
Fabrica
, 
Scuola Internazionale di Comics
, 
CFP Bauer – Afol metropolitana
Partner internazionali
Ministero della Cultura e del Patrimonio Nazionale della Repubblica di Polonia, 
Consolato Generale della Repubblica di Polonia in Milano
, Ambasciata e Consolato Generale del Regno dei Paesi Bassi in Italia, Ambasciata d'Ucraina nella Repubblica Italiana, Consolato Generale d'Ucraina in Milano, Consolato Generale di Romania a Torino, 
The Institute
, 
Romanian Design Week
, 
PGD Week – Polish Graphic Design
, 
Graphic Matters
, 
Ukrainian Institute
,
Goethe-Institut
, 
Le Signe – Centre National du Graphisme