Saturday 18 September | 9.30 - 17.30
With the technique of collage and mixed techniques, imaginative scenarios and surreal connections will be produced; the projects will then be transformed into a collective silkscreen poster through the expert guidance of the Ukrainian female duo.
Sunday 19 September | 9.30 - 14.30
Knowledge of optical principles is fundamental for a successful logo design. One must understand how these principles facilitate readability in different contexts and sizes. Another aspect to take into consideration is the diversity of typographical variables, that help in representing the emotional attributes of a certain brand.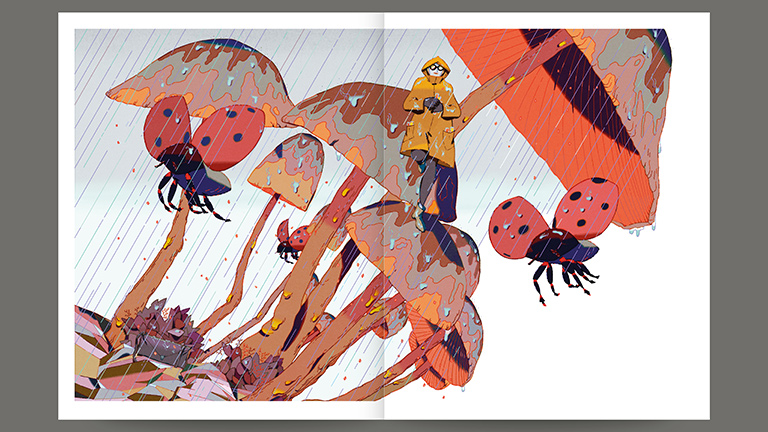 Saturday 25 September | 9.30 - 17.30
When a designer is faced with the challenge of designing a book cover, he immediately discover that it is a much more complex process than it may seem. What rules to follow? What are the common mistakes to avoid? How to find the right path?
Sunday 26 September | 9.30 - 17.30
The power of error as a source of inspiration: linguistic, perspective, print. The development of 'lateral thinking' and exploration of imprecision are the themes that will be explored as a possibility of knowledge. Thanks to the risograph printing we will enhance imperfections, and overlays, unexpected.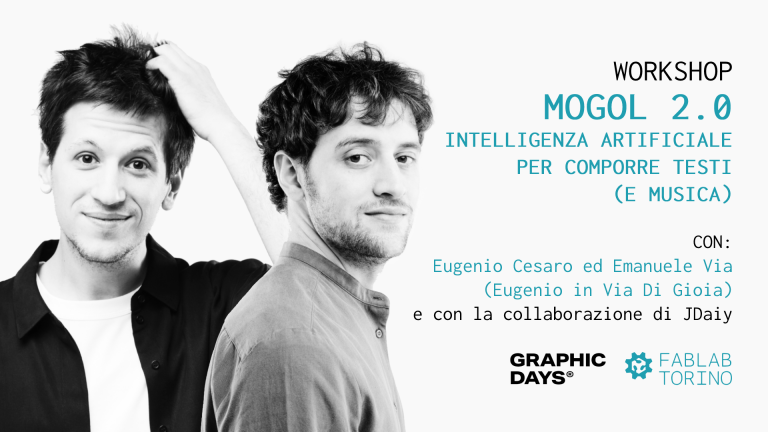 Sunday 26 September | 15.00 - 19.00
What would happen if we relied on artificial intelligence to compose music and lyrics? Until now, writing lyrics for a piece of music has always been the prerogative of mankind. A text contains a story, a suggestion, many different images, it can be based on faded childhood memories, personal feelings, criticism against injustice and inequality, […]